Vacation means vacation notebook! And if your little one has just finished his year in first grade, it's time to review what he's learned. This way, the transition from elementary to first grade will be very smooth. That's why Kidlee offers you a top of printable vacation notebooks to find the most suitable vacation notebook for your child.
The two vacation notebooks - Modelling head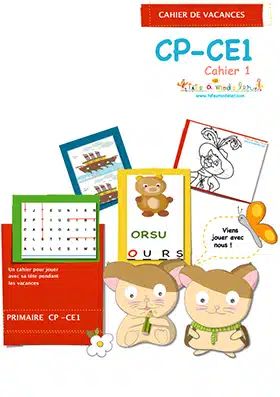 With these vacation notebooks, the child will be able to revise math and French but will also find crafts to cut out and glue. As a bonus, at the end of the second notebook, the child can cut out his diploma.
For the first vacation book, it is by here. While for the second it is by here.
These are the free printable vacation notebooks.
Thanks to Hugo the snail, this notebook will make the happiness of the little toddler in CP and CE1.
On the menu, math, French, reading, coloring and of course little games. Finally, the child can choose to print only the pages that interest him. Finally, don't forget to print the solutions at the end.
This is a free printable vacation notebook.
The interactive site Lulu the mole is a bit of an online paradise for parents. In addition to the many free educational games to print, you will also find a large choice of vacation notebooks. For example, the notebook for cp students. In the latter, there is something to keep them awake with beautiful drawings. But also learn to read or count.
Your child is in second grade and you need to help him/her review the first grade during the summer vacations so that he/she can start the new school year on the right foot? You have in front of you a fun vacation notebook with exercises in the form of games, in pdf format to download online and print so that your child can review his lessons while having fun. It's an all-in-one workbook that includes several subjects to review, from French to math, including English and an introduction to geography.
This is a free printable vacation notebook.
Let's talk about Kidlee!
At Kidlee, we believe that it is important for children to be happy during their daycare hours. That's why we support our great babysitters through various workshops, trainings and playful contents. So that they can offer the best support to their turn.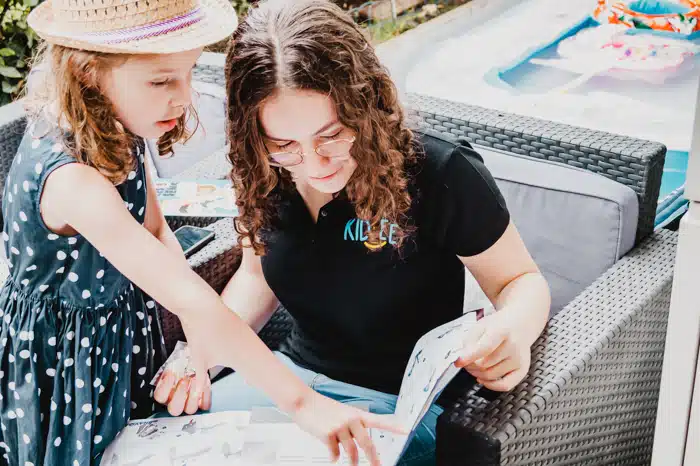 In other words, sign up with Kidlee (if you haven't already) and you'll have no shortage of resources to keep the kids busy while you babysit. To discover our world, just click here !
Are you a parent and want to know more about Kidlee babysitting? So, don't hesitate to contact us contact ! Our consultants will be happy to answer your questions.
If you want to know the top vacation notebooks to buy, go to here.
If you want to print kindergarten vacation notebooks, it is by here.