Learning foreign languages
Childcare in English, but not only !
 From an early age, children focus on the sounds they hear the most and identify the sounds specific to their language. This preferential discrimination for his mother tongue will, in a way, weaken his ability to appropriate the sounds of foreign languages.
However, if the child benefits from a variety of languages from a very young age, he will retain a greater sensitivity to various sounds and will develop facilities for his future acquisitions, especially that of another living language.
Level 1
Small playful initiations to foreign languages
Initiation can take various forms, for example:
The music, which is an excellent ally for learning foreign languages in a fun way to a child. The game, of which one of the simplest is "Jacques a dit", which allows you to learn simple sentences and vocabulary and associate them with gestures. For example, Simon says… Touch your foot.
Learning via the culture : cooking typical dishes, discovering the daily life of schoolchildren from another country, dances or songs from another country !
Level 2
The language discovery
Either by practicing the chosen language on a daily basis, or by devoting only one hour per day where the child will hear and speak only the chosen language.
Thus, it is by regularly speaking to him in another language that the child will gradually integrate the common words and use them in his daily life. This gradual learning is done gently and will be supported by activities that will require the child to use his knowledge. The child then practices the new language as a game and gains confidence !
Level 3
Bilingual childcare
This childcare solution allows the child to be in contact with a foreign language on a regular basis.
He is exposed to a second language for part of the day and also learns to communicate in it. This can be done as well in home care all day for young children, or in accompaniment in the morning or out of school for older children.
Learning is thus done naturally and in a playful way, through daily exchanges and language games. Bilingual childcare allows the child to stay in a familiar environment and learn a language without realizing it.
Our articles on language learning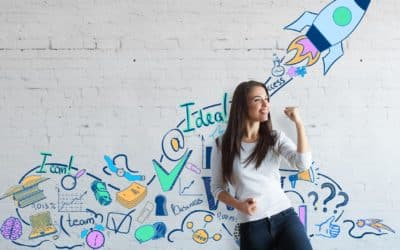 Are you a student looking to earn money? Whether it's tutoring young children in your spare time, babysitting, or even working as a...