Homework help after school
A poorly assimilated lesson, a badly understood assignment, the teacher has not had the time to go back over the key points of the lesson studied in class and the child feels helpless. Homework help is a personalized tutoring allowing the student to better assimilate and understand his lessons.
Homework help also means allowing the child to organize himself better in order to acquire a much more efficient working method. To be effective, homework help should generally take place at least once a week, or even several times a week.
Homework help from our babysitters with
best academic backgrounds
By being helped with his homework, the child will acquire a better organization since you will be there to teach him how to study efficiently and to acquire work methods he probably has never heard of before.
Moreover, by going through his lessons and exercises together, he will find it easier to learn and understand his lessons since you will review together the misunderstood words and possible questions. Because it is certain that children do not always dare to express their incomprehension in front of the whole class. And it often happens that the teacher does not have time to see everything or to focus on small details. So you will be there to help him/her to understand better and to take his/her time to learn!
The babysitter first determines with the child when is the ideal time for homework, as well as the perfect place to be successful in concentrating and not dispersing.
Then they begin together to do the homework indicated on the diary. Depending on the child's difficulties, the babysitter will set up an adapted support : review, playful exercise, organization method, etc.
The goal is always to move forward with kindness so that the child takes pleasure in learning and overcoming difficulties !
Listening : to facilitate the dialogue with the child. Enthusiasm : so that the child feels supported. Patience : to adapt to all learning rhythms. Sharing : because our babysitters are like mentors for the youngest to whom they pass on passions and knowledge.
Activities and initiations
Our latest articles on homework help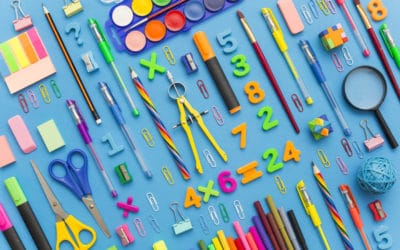 How time flies ! For many families, it is already time to say goodbye to the vacations and prepare for the start of the school year. To this end, we will discuss a topic that is of great interest to us...