BOOH! ? Halloween is a great time for kids to let their imaginations run wild. At KidleeWe've come up with a little activity for you to do as a family or with your babysitter! Armed with their magic lamps, the kids will create a terrifying and hectic hunt for the ghost king! ?
In addition to being a moment of sharing between the child and the parent or babysitter, this ultra fun activity will allow the child to develop his creativity while giving him the satisfaction of having created a game with his own little hands.
So to realize this great activity, follow the guide!
To complete this Ghost King hunt, you will need:
- A white sheet of A4 paper
-A black sheet of A4 paper
-An A4 size plastic pocket
-Colored markers
-A Velleda marker
- A pair of scissors
Got everything you need? Then you're all set, so let's get started! ??
Step 1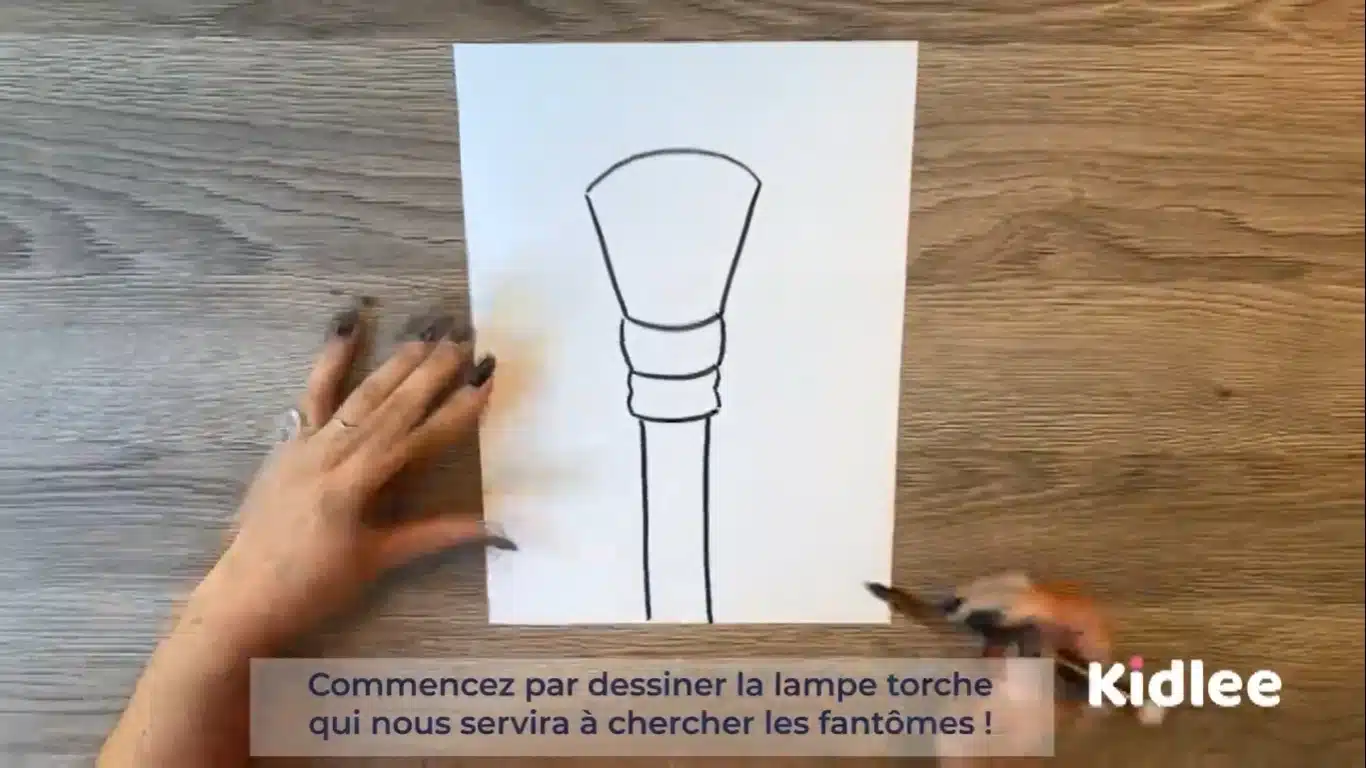 Take a rigid A4 sheet of white paper and a black felt pen for this first step.
On the paper, start by drawing the flashlight that will be used to search for the ghosts. Feel free to use a ruler for straight lines.
Step 2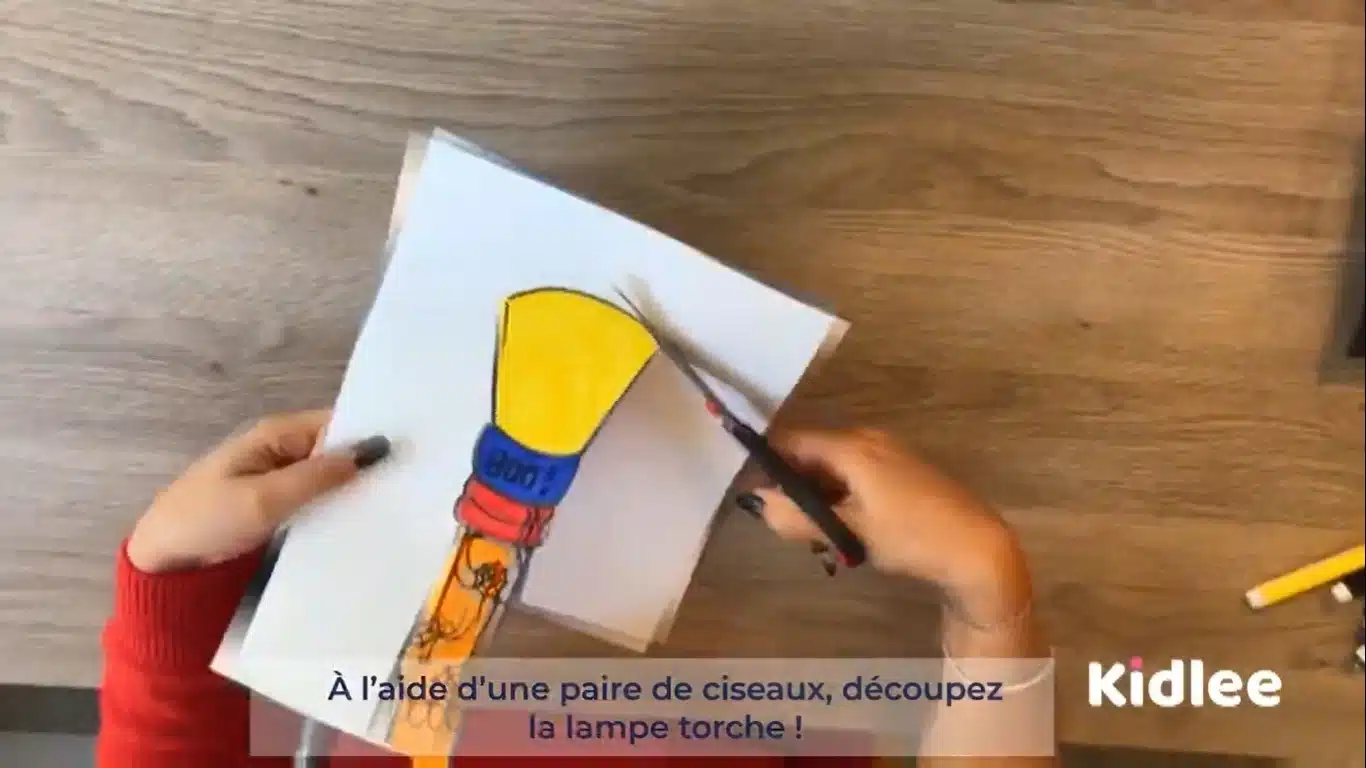 Once the famous lamp is drawn, ask your little wolves to color it. Be careful not to overdo it! As soon as the colors are set, with the yellow on top, decorate, together, the handle of the lamp with spider webs. Then cut out the flashlight with a pair of scissors.
Step 3 : the ghost king is hidden!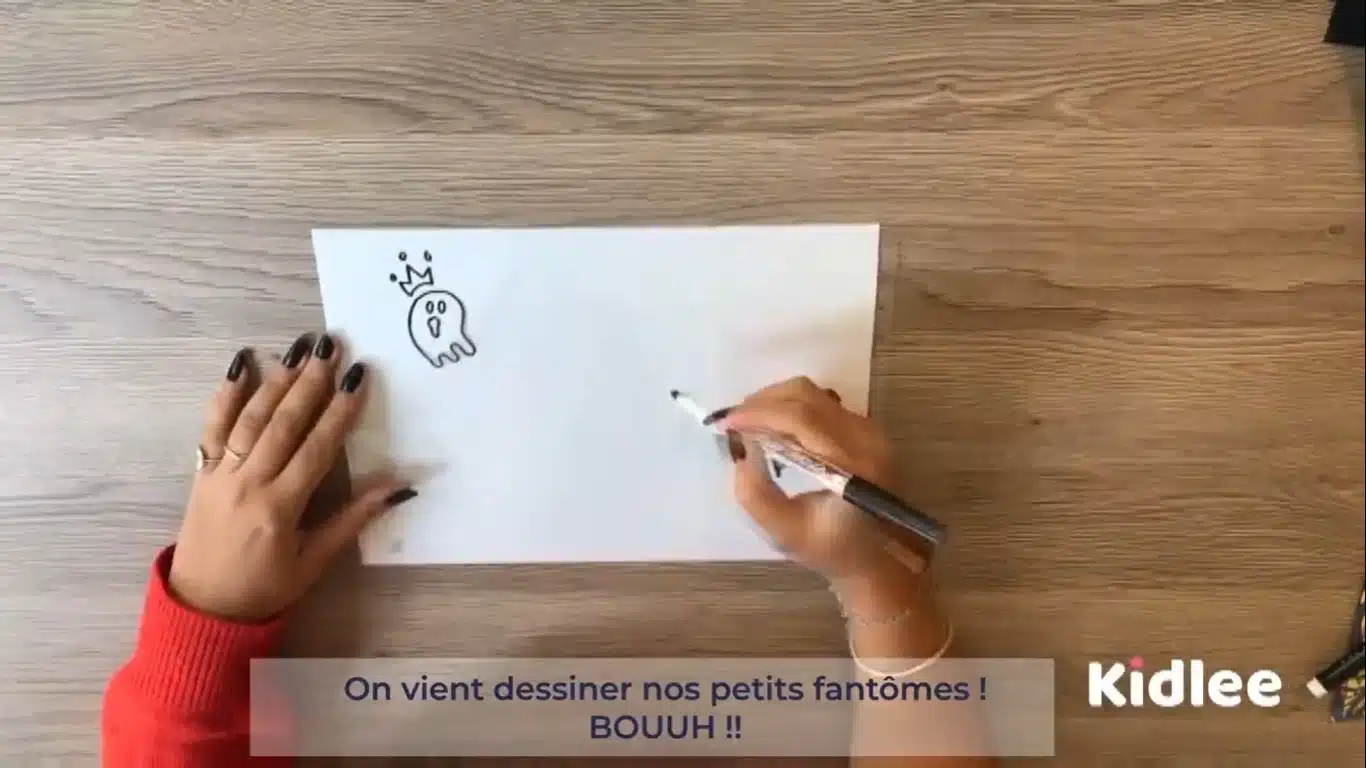 Before you start drawing the ghosts, start by cutting the plastic sleeve horizontally (on the side with the holes).
On top, you can draw the ghosts with a Velleda marker. For the ghost king, it would be best if you drew him so that the kids have fun looking for him.
Step 4 :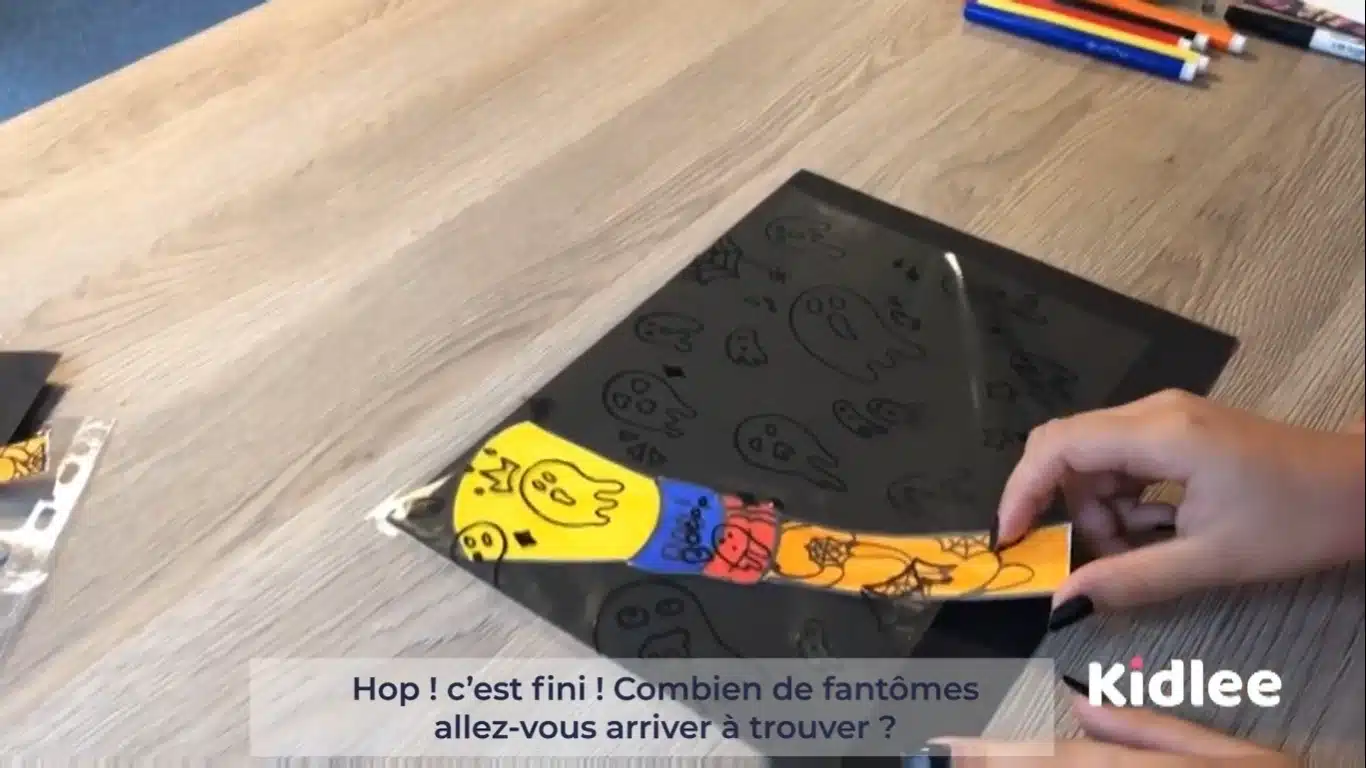 Once this is done, you can put the black sheet in the pocket to hide the ghosts. The children will be able to go through the drawing with their lamp to make the ghosts appear as if by magic. The hunt is on!
Show us the beautiful creations of your little ones by posting a photo comment on our Facebook post ! ?