Christmas is coming soon and it's already time to think about gifts and even to buy them! For parents, it's easy: one or two trips to the stores or online sales sites and you're done! But for our little ones, it's a whole different matter to offer gifts to all their relatives and friends. To give them a boost, why not help them make them themselves? In addition to being a great creative activity to share with your family, making a personalized gift with your own hands is the best way to make a gift. And between you and me, it makes an impact every time! So to dazzle more than one on the big day, Kidlee offers you 10 easy Christmas gift ideas to make with children!
Phone support at charge!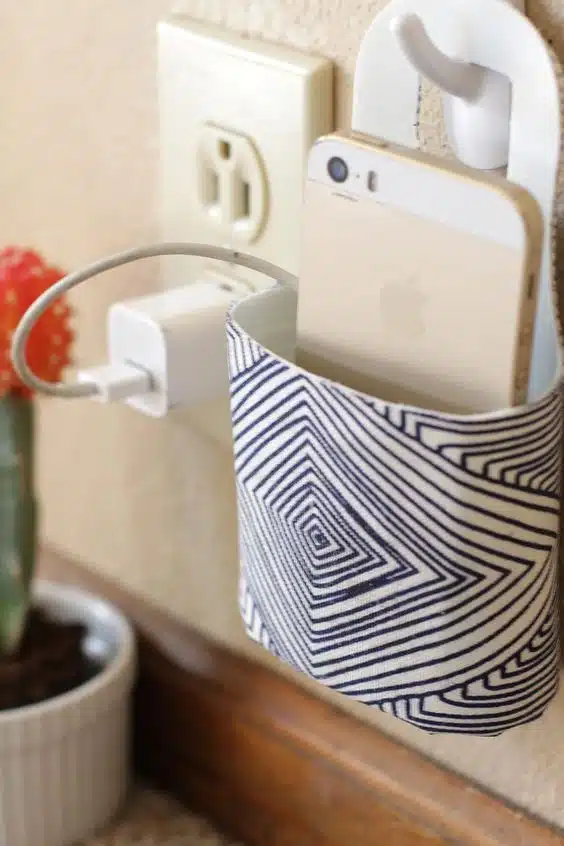 Practical, original, and easy to make. This charging phone holder is made from an old shampoo bottle or other! You can shape your bottle and decorate it with your child according to his taste or that of the family member who will receive the gift! Find a video tutorial by clicking just HERE !
A crown for the Princess(es) of the house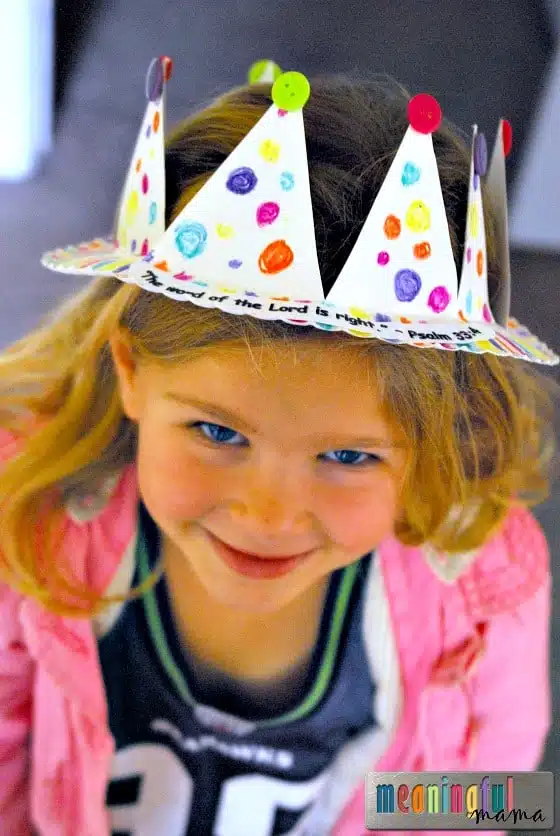 A royal crown for his majesty that you can make with two times nothing. All you need is a paper plate, a pair of scissors and some color! Personalize the crown for different royalty, the king, queen, prince or princess, it all depends on who you give it to but don't forget to have fun while you decorate it. Find the steps of realization with more details just HERE !
Adorable handmade flowerpot
https://www.pinterest.fr/pin/688910074246677327/
A disposable paper cup, some thin string and some Christmas magic is all you'll need to make this adorable flower pot to give away. How do you make it? Simply take the cup, cut it into strips, flatten it on your work surface and thread the string through the strips. Why not add a small flower arrangement to highlight this lovely little handmade pot?
Homemade Christmas snow globe
https://www.pinterest.fr/pin/196962183691972651/
Snowballs exude so much magic and fascination through the thousands of glitters dancing in the jars. Made with glass jars, glitter, water and glue, it's a perfect sensory activity for kids! They can even choose which toy to put inside!
For inspiration, you will find various tutorials and templates on Pinterest. Find also the steps of realization explained just HERE !
The Photophore, among the best Christmas gifts to make with children :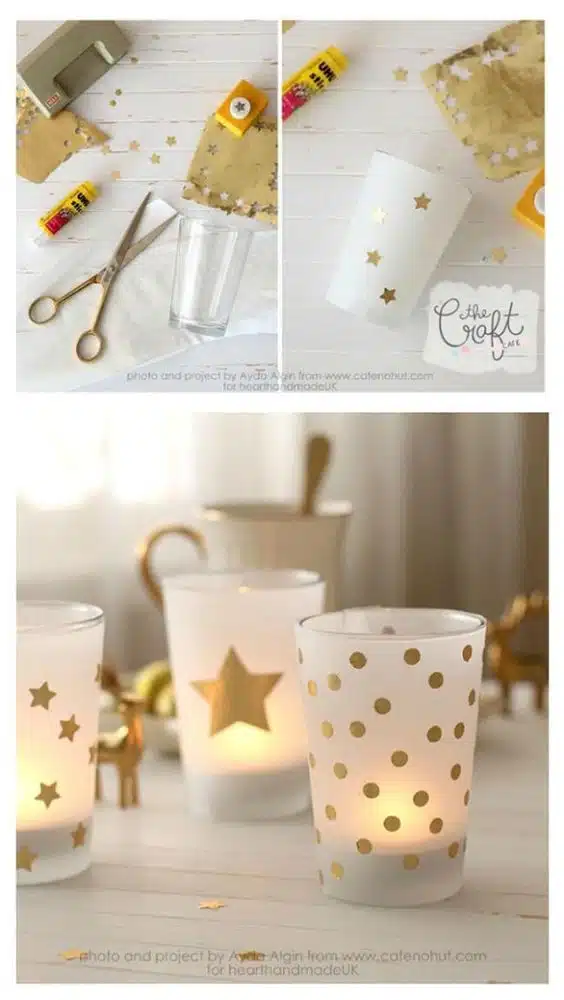 Make your own candle holders for Christmas! It can be a small candle holder with a water or tea glass, a jam jar or even a jar.
Tracing paper or old newspaper, glitter, string... Decorate as you wish to make a personalized candle jar full of love. Your family members will be able to sweeten up the rooms in their homes with beautiful candles while thinking of you!
Goldfish like no other to offer!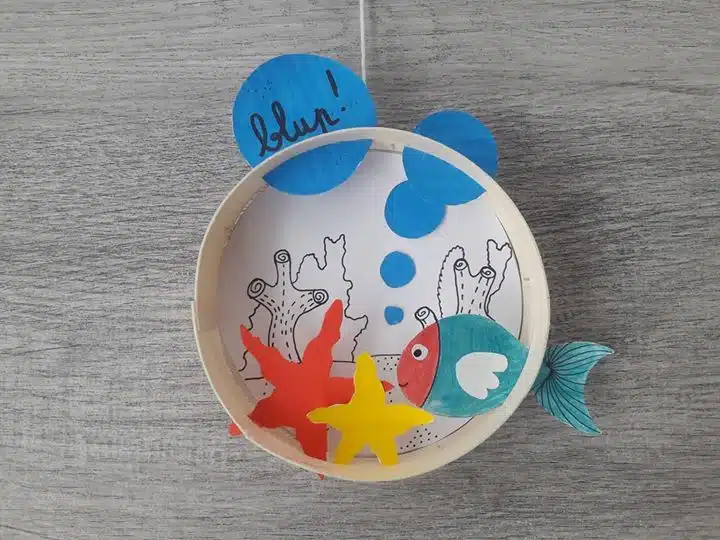 Goldfish are always a great gift idea, but over time they often end up being neglected. So we thought we'd give you the opportunity to create your own fish. These are maintenance free, last longer, and can even be hung on the wall! To do this, you just need a pie tin, cut slots in it. Then, glue an underwater design to the bottom of the box. You can then add felt or colored paper fish by inserting them through the slots made on the sides of the box. What could be a more original gift than fish 2.0? If you want to make a more elaborate aquarium rich in underwater creatures, just click HERE ! Blup Christmas to all!
The Jar of sweet words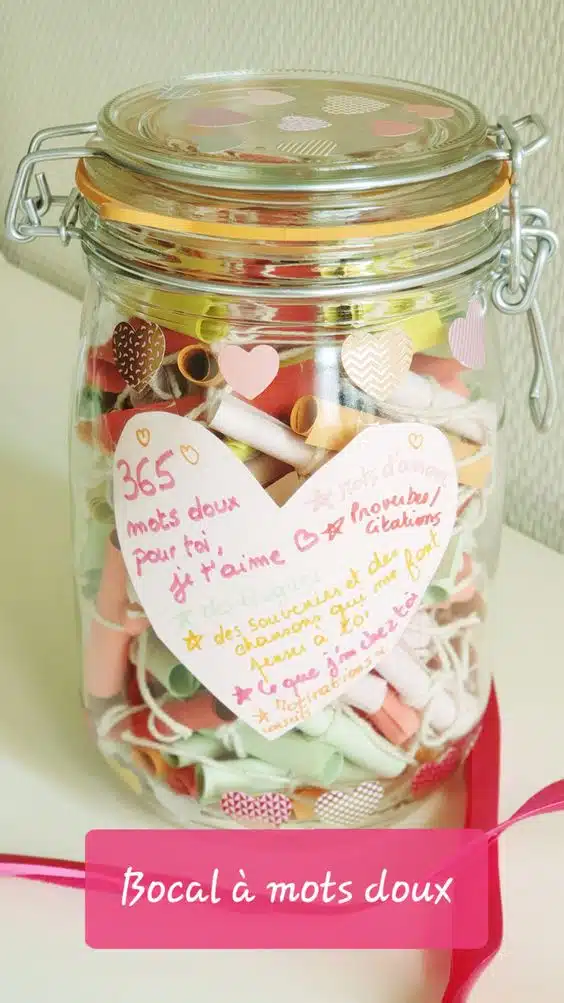 You can do wonders with a glass jar and imagination! This time, in addition to creativity, let's add some emotion! If they are old enough, ask your little wolves to write sweet nothings, compliments, anecdotes and why not jokes... They can then put them in the sweet nothings jar that they can decorate as they wish. This attention will warm the heart and will allow to read, every day, a sweet word signed by your children to have a smile.
Brooch to dress up clothes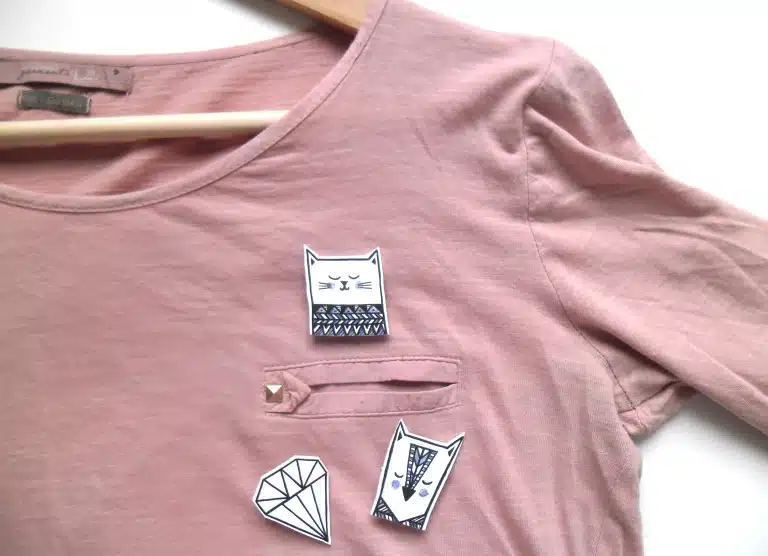 Offering a brooch made by the care of your little ones will, without a doubt, make a wow effect! This accessory will give the possibility to bring a touch of originality to the clothes. It will also be possible to hang it on your handbag or backpack. In addition to being a delicate attention, this personalized brooch will bring pep to the look of the person who wears it. Find details on the realization just HERE !
Tic tac toe to go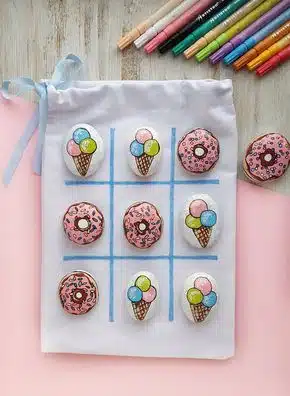 We are not going to lie to ourselves, this game is a timeless one loved by all! One or more games of it is always fun to share with family or friends. So why not offer its little game to carry around with little pebbles and a mini bag to store them in. For themes and decor, Pinterest is teeming with ideas for inspiration. To discover them, just click HERE ! You can also find our favorite tutorial in pictures at Aristro !
Soft bunny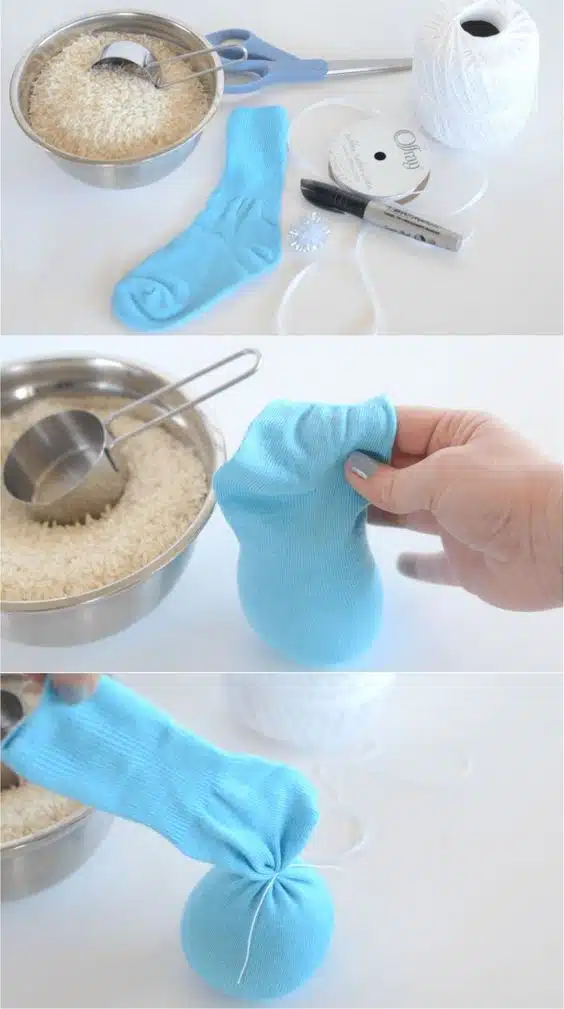 This rabbitou is not only cute and soft, but also very easy to make! To do this, a sock, some rice, some string and a felt pen, and that's it. You have a gift full of tenderness and - if you draw a little smile - comforting!
Christmas gifts to make with children: a little bonus to wrap them!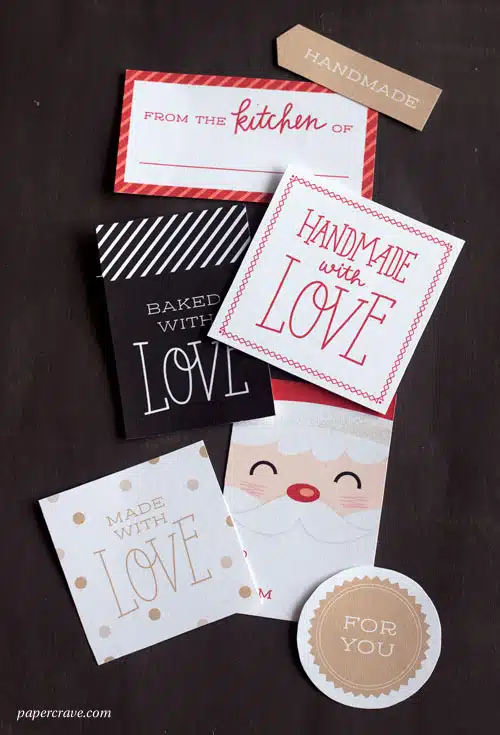 Once the gifts are made, they will have to be wrapped! Well, there are even packaging and labels to download and print for free on the internet. Isn't that great? Find a lot of models in the nice selection proposed by Clem Around The Corner by clicking just HERE !