December has arrived in a hurry. And many haven't had time to get their 2021 advent calendar. Don't worry, you're not the only ones who are late. We understand you and we do not judge you! On the contrary, we help you find your way before it's too late, so you can enjoy the magic of Christmas. How do we do that? Well, we share with you our top tips & diy advent calendar 2021! And one thing is sure, babysitters, parents, children, colleagues ... We have unearthed nuggets to keep everyone waiting!
Advent Calendars 2021 nature inspiration and low prices!
We start with the simplest ones of course, those that are ready to be shopped! But not just any old ones. This year, the editor's choice was for everything that feels good. Pampering, sharing and organic!
Our favorites come from Nature & Découvertesthe specialist of original, inspiring and committed gifts! The site offers a selection of original advent calendars and under the sign of the BIO and natural!
ADVENT CALENDAR FOREST GAME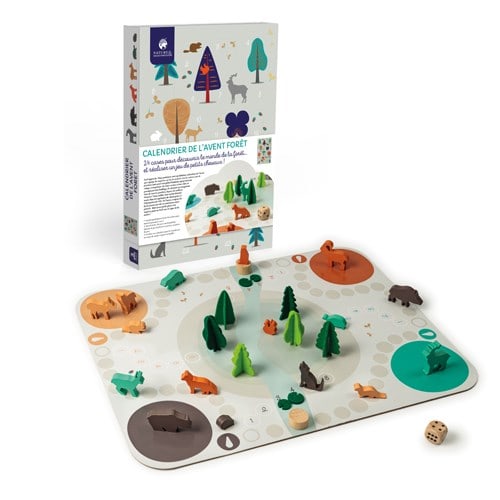 Take advantage of 30% discount on this adorable calendar for children (over 3 years old). Composed of 24 wooden and felt figurines as well as a game board, this calendar is full of surprises from life in the forest. Moreover, it is even reusable as a board game.
With an educational scope around nature and the ecosystem, the child discovers each day an animal of the forest that he can place on his game board. It also includes explanations to learn more about each animal. The game elements are FSC® certified products from responsibly managed forests.
For the shopper, it is here !
ADVENT CALENDAR ORGANIC CHOCOLATE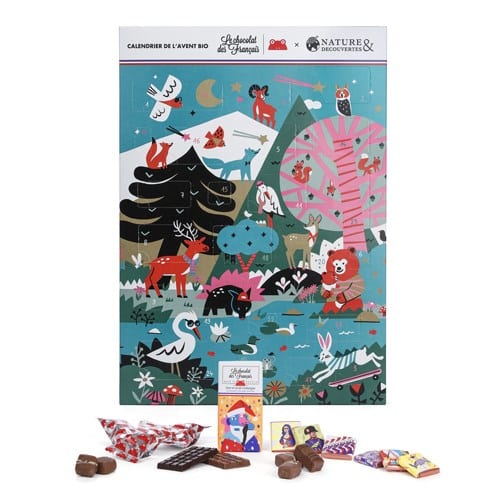 Ideal to enjoy with the family or to give as a gift, this calendar illustrated by Jessica Das, takes you to an imaginary forest, colorful and dreamlike, populated by animals. Fancy truffles, mini-tablets, praline rocks, 24 crunchy, melting and crunchy treats await you each day. This selection of dark and milk chocolates comes from Organic Agriculture certified by FR-BIO-01.
Calendar for 20,96€ instead of 29,95 to buy here !
ADVENT CALENDAR FAMILY TIME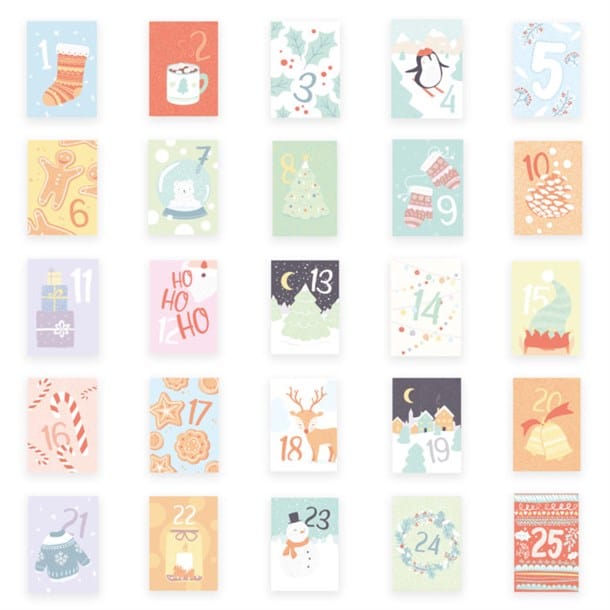 Here is a calendar that will allow you to share unforgettable moments with your family! Inside, you will find 1 explanatory booklet, 25 cards, 25 pins and a string to enjoy each day of advent together. Various themes are proposed according to the day: creative workshop, cooking workshop, fun moments...
On each card, 2 new ideas are written, allowing you to spend 50 magical moments with your family. The booklet allows you to prepare yourself without stress: shopping list, diy, coloring, letter from Santa Claus... Complicity and laughter guaranteed.
You will find this advent calendar just here !
The Remue Meninges calendar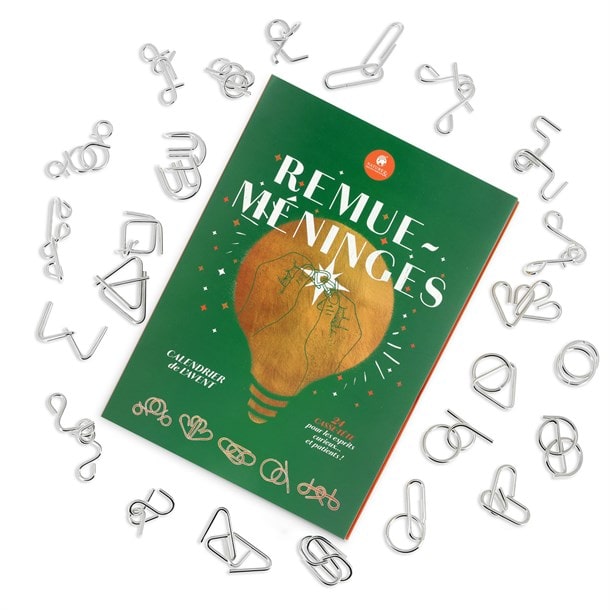 We close this Nature and Discovery selection with this little nugget that will allow you to wait for Christmas in an original and playful way. Challenge your friends and family by testing their tenacity, logic and patience with metal puzzles. Whoever has the best sense of observation will win!
Each puzzle found is about the size of your hand. And it consists of two or three solid metal pieces that must be taken apart and reassembled.
In addition, to exercise your neurons, 4 riddles (with solutions) are proposed on the back of the advent calendar.
Find this advent calendar just here !
The Lindt Couple for lovers!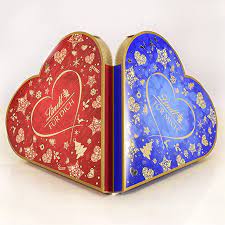 Here is a perfect advent calendar for couples. Both original and delicious, you can give half of it to your partner or enjoy it together! It is in the form of two hearts, which can be assembled, hung together or individually.
In this calendar, the Lindt Master Chocolatiers offer you a nice selection of (2 x 24) chocolate surprises to discover day after day while waiting for Christmas.
Find the love calendar just here !
The pampering calendar by Technic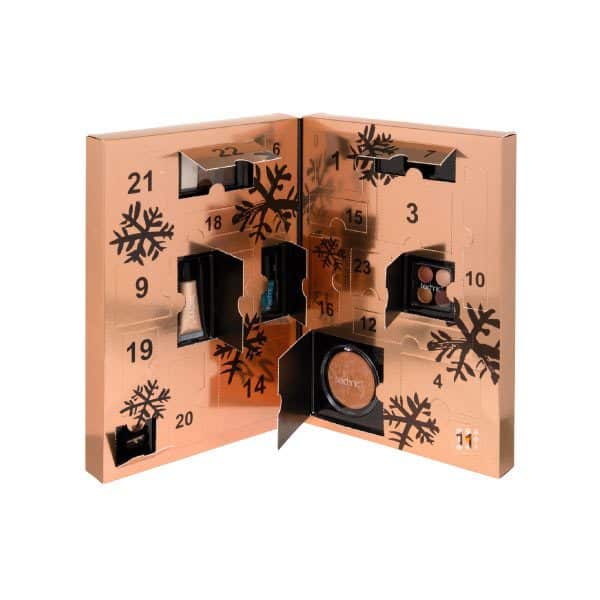 This year, Advent is also about pampering, moments for oneself. We all deserve it. For the beauty addicts who don't want to ruin themselves, for you dear student who is careful with your budget, discover the super Technic calendar for only 18.40 € ! 24 beauty surprises are waiting for you to prepare glamorous parties. Nail polish, lipstick, pencil, and many other beauty accessories to discover every day!
For the shopper, it is here !
For the lovers, of the PSG this time!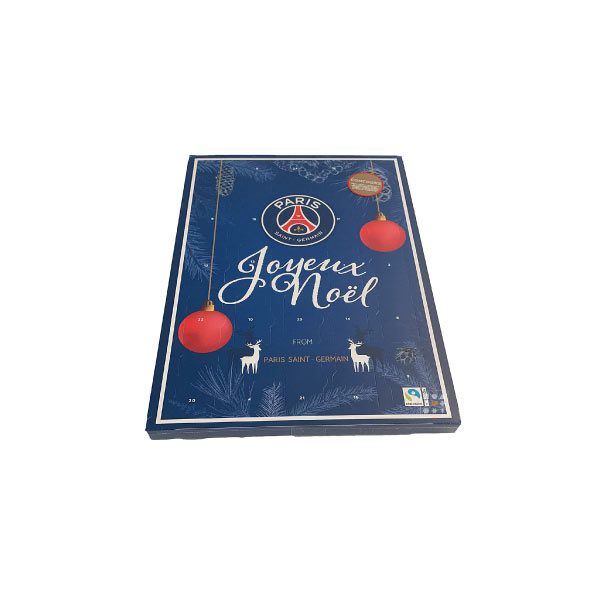 PSG fans go to the front of the line! This nugget is for you. A calendar that offers 24 bars of milk chocolate with a Paris Saint-Germain design. And that's not all! In addition to delighting your taste buds before the holidays, there are also PSG surprise gifts to be won in this calendar. To know if you have won one of the 400 PSG gifts, you will have to wait until you open the last box.
Advent calendar available here!
DIY Advent Calendars 2021: quick and easy basics to make!
No time to buy a calendar? No problem, you can make it, offer it or enjoy it with your family! In addition, you will be doing a good deed for the planet, because you will be recycling!
To make an advent calendar, you need to know the basics. Or rather the tools! You'll need to choose the structure, and what to put on it.
Wood, cardboard, boxes: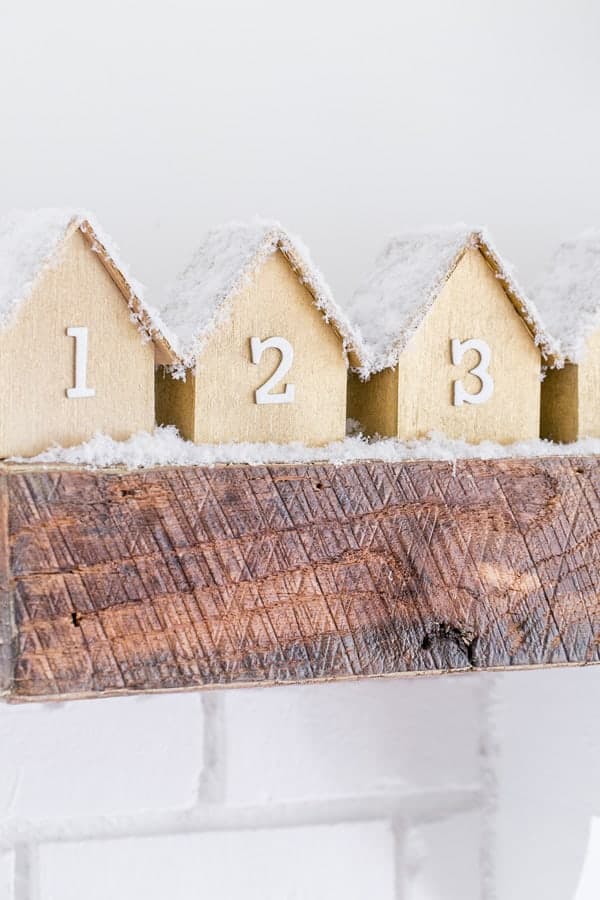 You can go to the classic, the houses, which you can make with wood or cardboard. DIY here !
You can also opt for the match calendar, to be made horizontally or vertically. The principle is simple, glue the matchboxes (or any type of box, packaging...) on a flat support, then number them and decorate them as you wish. Tuto here !
Toilet paper rolls: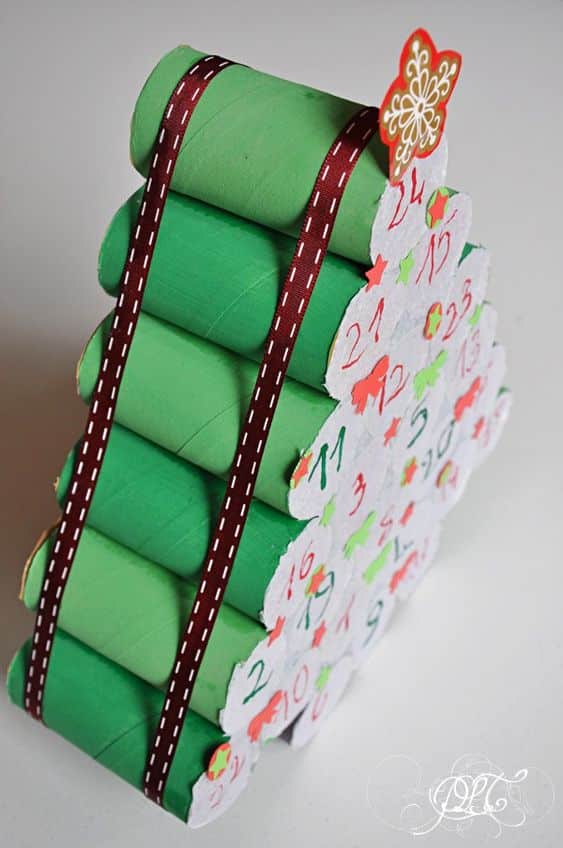 The one that is popular with kids, the calendar made from toilet paper rolls. You can glue them together so that they form a roof. Then cover them with wrapping paper or newspaper to recycle. Tuto here !
Socks/scholarships: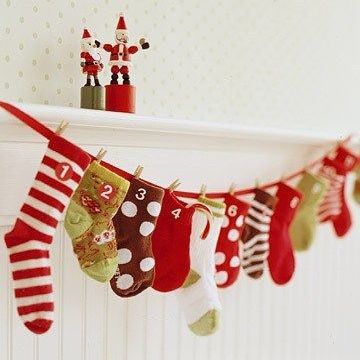 Or for the lazy ones, you can also use the purse calendar or the sock calendar. All you need is some fabric purses or single socks. Then, find an original way to arrange them: hanging on a board, on the fireplace ... Finally, it will remain only to customize all that and the trick is done.
Make and customize your 2021 advent calendar
All you need to make your 2021 advent calendar is your handyman's kit! A pair of scissors, glue or glue depending on the materials. Glitter, ribbons, yarn and other accessories to decorate.
Don't forget to choose the candies, chocolates, mini gifts or little words to hide in your calendars according to the size of the containers!
Find other great DIY ideas just here !