Trendy games and toys that stand out from the crowd and make the eyes of the youngest sparkle on Christmas morning, that's what every parent wants to give to their children. Breathtaking gifts with real added value! So to help you find your happiness and that of your little ones Kidlee shares with you this small list of trendy games and toys to offer for Christmas this year!
The story box, Lunii :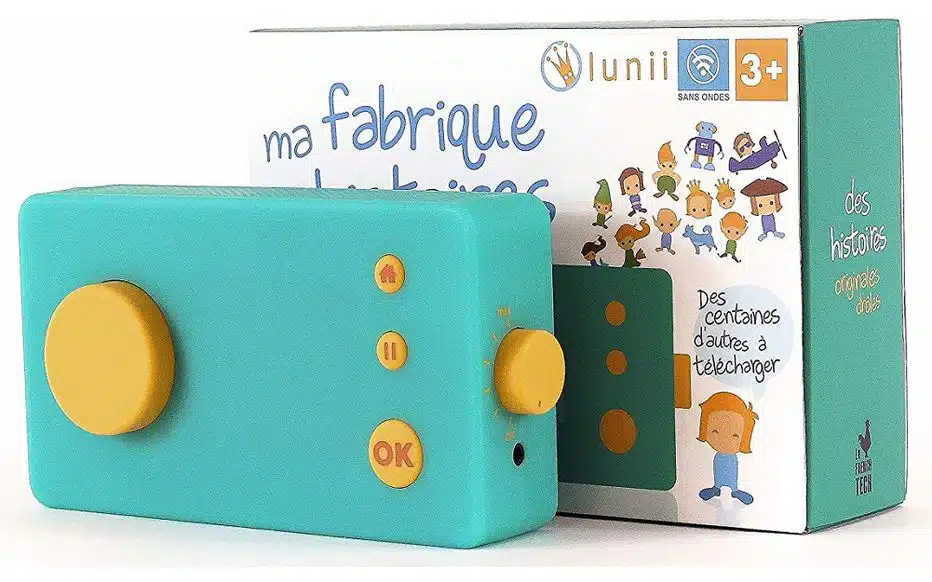 From 3 years old
Story boxes help develop imagination, language and creativity. In addition to relaxing while listening to stories, their simple and adapted use favors the autonomy and develops the fine motor skills of the youngest. With the Lunii story box, it is the child who creates the story. 48 stories can be made, he chooses a main character, a place, a companion, an object and Lunii does the rest. It is possible to download other stories on the Lunii Store. You will also find 6 ''sweet night'' stories in the box that children can listen to before falling asleep.
You can order this story factory on Lunii or on the website of the fnac HERE
Play-Doh My First Kit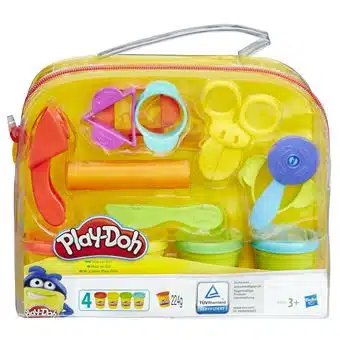 More than 2 years
Play-Doh is a creative and sensory activity perfect for young children to help them develop their imagination and psychomotricity. My First Play-Doh Kit includes 9 classic tools and 4 colors of play dough, giving children the opportunity to remake the world with their little fingers! Playing with modeling clay can be done alone or with others. Have fun teaching your children to shape what you used to shape. Go back to childhood and enjoy pleasant moments of sharing.
Find the article on the website of the fnac by clicking just HERE !
Super Mario Starter Pack, Lego
From 6 years old
Let your little Super Mario fans play their favorite games in real time! And this, in Lego mode, will stimulate their fine motor skills, their logic and their imagination. With this game, your children will be able to invent new adventures for their favorite heroes and participate in their adventures!
Buy this Super Mario Starter Pack in stores JouéClub or on the Lego website by clicking just ICI !
Interactive surprise dog plush, Present Pets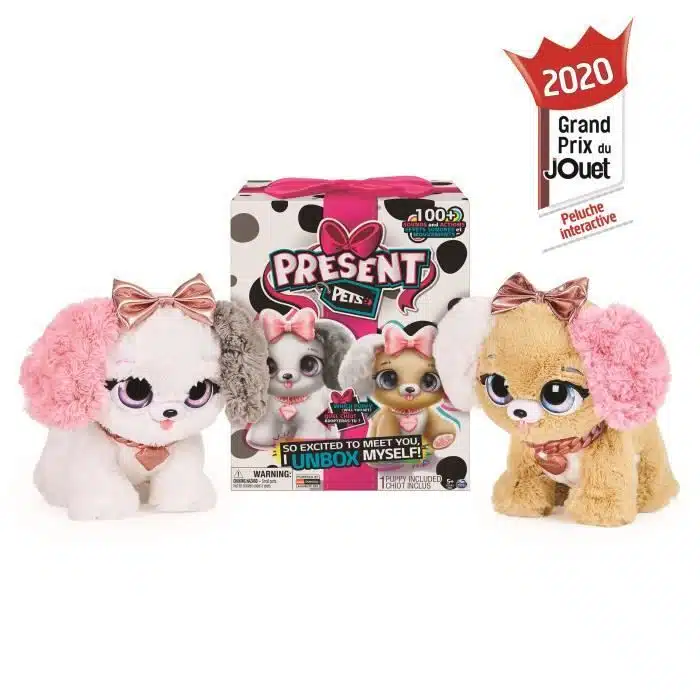 From 5 years old
An interactive dog with more than 100 sound and movement effects, this plush toy is sure to make your children crazy with joy! Giving them their new plush pet will be a new experience, they will be responsible for their new companion and take care of it.
Find this adorable interactive dog on sale just HERE
The Good Pay - Scrooge and the Treasure Hunt
From 8 years old
A classic but also an addictive game! Board games are always a great way to share great family moments. As more and more of us stay at home, what better way to get back to basics than with a timeless game that is ranked as the best selling board game of 2020. So who will be the richest in the family?
You will find the game by clicking just HERE
Trivial Pursuit Harry Potter Ultimate Edition Game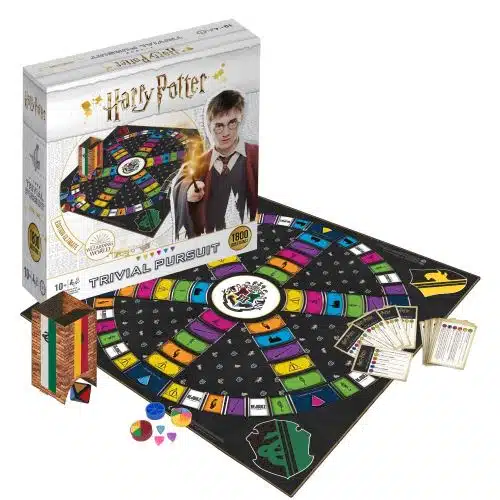 From 10 years old
Immerse your little wolves in the magical, fearless world of Harry Potter with the ultimate TRIVIAL PURSUIT game. With over 1,800 questions from the films and books, it's a great way to remember little details, spells and forgotten fantasy creatures. This game is ideal for fans of the Harry Potter saga, young and old alike!
You will find this great Trivial Pursuit Game just HERE !
Mega Bloks Friends of the Forest, Mattel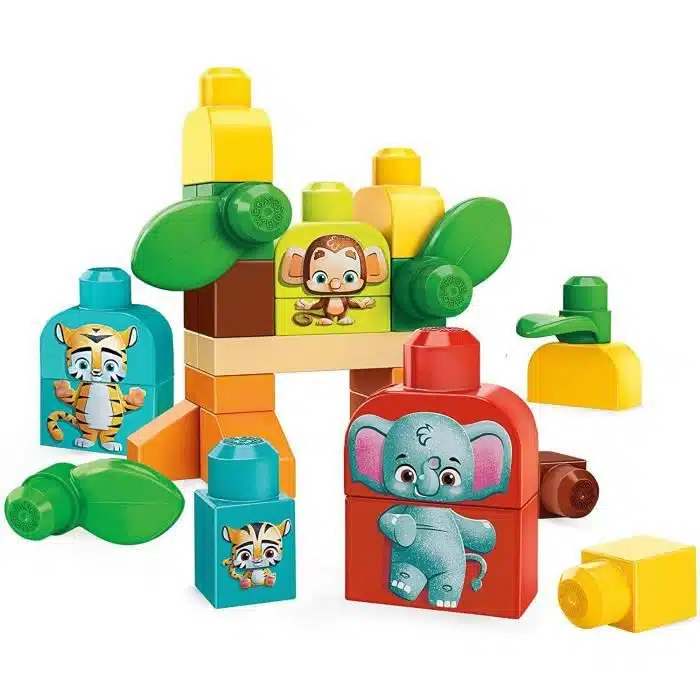 From 1 year old
This game provides your little ones with 70 large colorful building blocks made of 100% plant materials. These will allow your children to create different stories in the forest. An educational and eco-responsible game for your toddlers to assemble the animals and invent their stories in complete safety.
Find these Mega Bloks on sale just HERE .
The wonderful storyteller of Joyeuse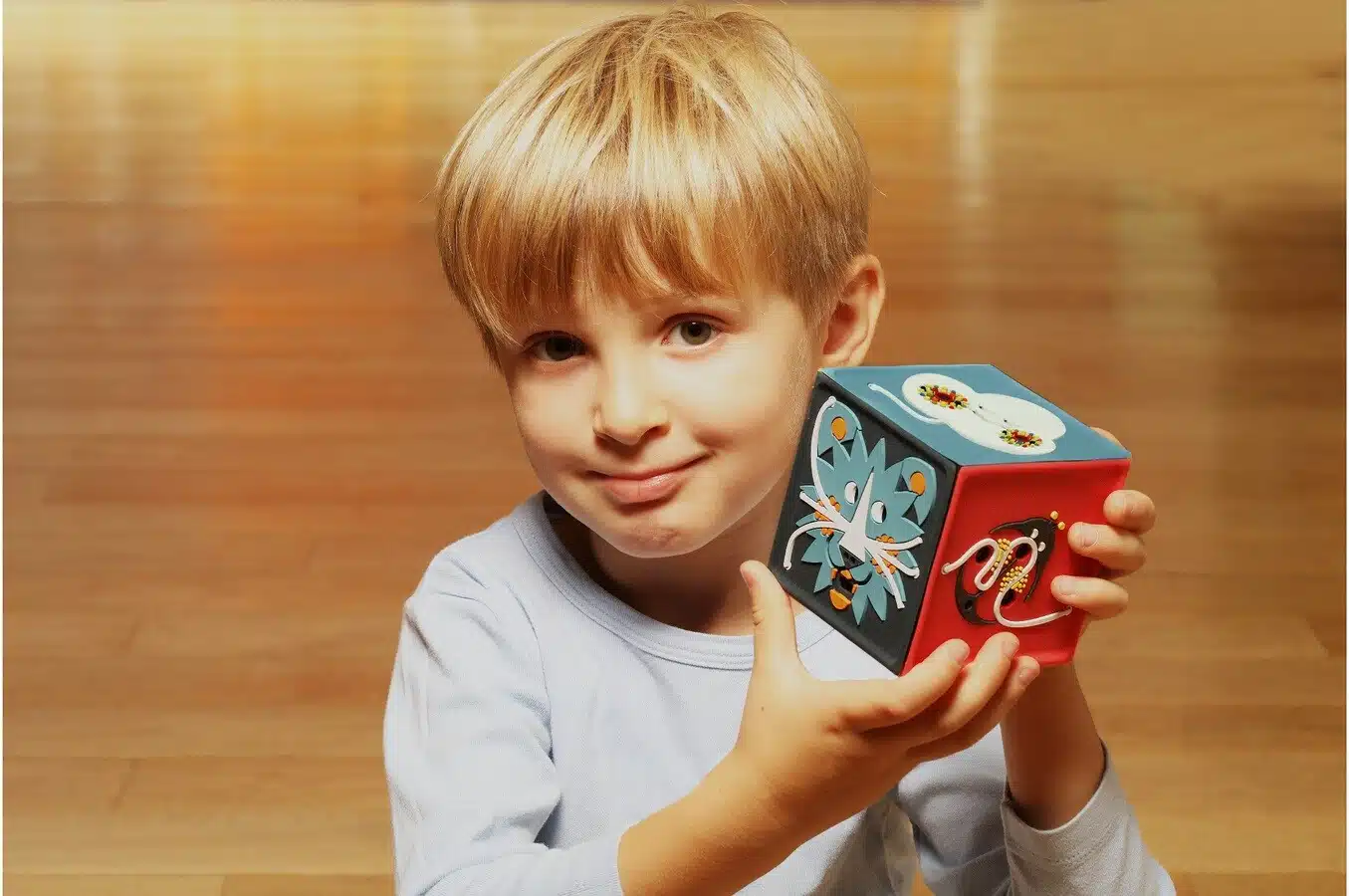 More than 2 years
This wonderful story box has over 60 stories! It is sure that once you have given him this fantastic box, the child will never let it go! Each side corresponds to a type of content. Sweet stories, fairy tales, nursery rhymes, a primer with 26 short stories, and a side to list the child's favorites. The wonderful counter, in addition to being rich in content, is also resistant and solid! And that's not all! Because you can also add recordings and download new stories from the Happy. Order your wonderful counter by clicking HERE.
If your children are under 2 years old (15 months - 2 years), Ma première conteuse will be more suitable. Still from Joyeuse, with 2 hours of lullabies and the possibility of recording your voice to tenderly rock your baby. To be found just HERE !
Magnetic Building Blocks from LIVEHITOP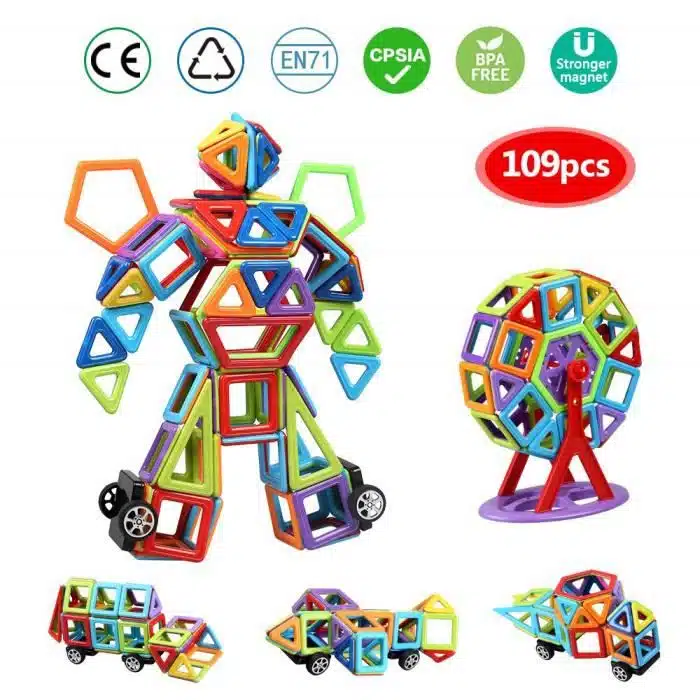 More than 3 years
The attractive colors and different geometric shapes offered by this game will stimulate the imagination of children. And will give the possibility to build houses, animals, cars and everything they can think of with their own hands! It is a complete educational game, it will work on color and shape detection, imagination and creativity but also logic and mathematics. This building blocks game is made with non-toxic and non-harmful materials for your little hands.
Find this game on sale online here
Play and learn English in Mirabo's augmented reality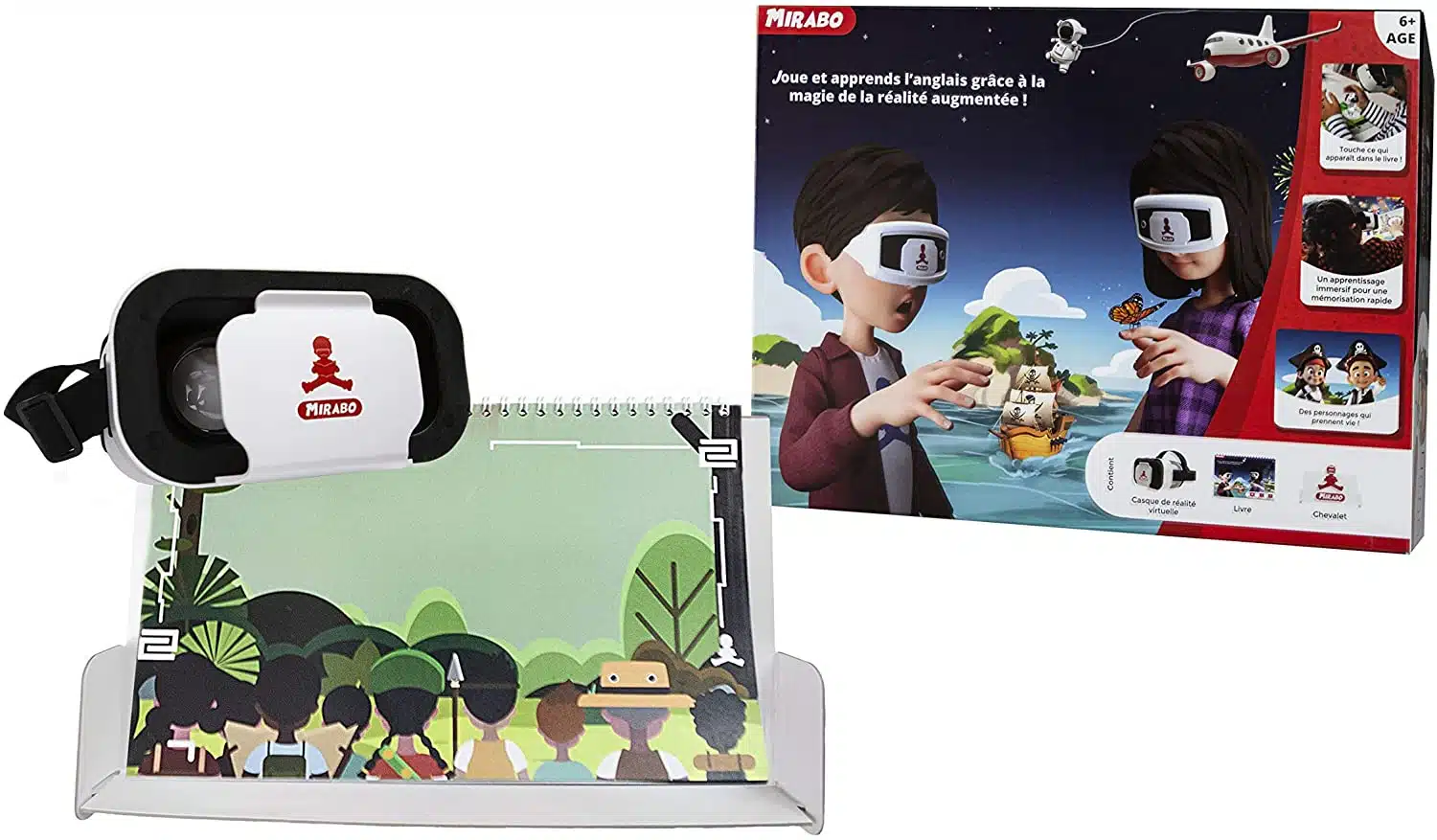 from 6 years old
Among the best trendy games and toys to offer this year, this revolutionary game combines augmented reality and virtual reality. Allowing children to learn English through an extraordinary, fun and playful experience! It is also suitable for children with learning disabilities. It is also suitable for children with learning disabilities, offering them an immersive experience through fun and interactive games. Children can play alone through virtual reality with their VR headset. And you too can play with them in augmented reality mode. By combining technology and edutainment games, your children will master English while having fun and without even realizing it.
Game to order just HERE !
Trendy games and toys to give this year: Globber Three Wheel Scooter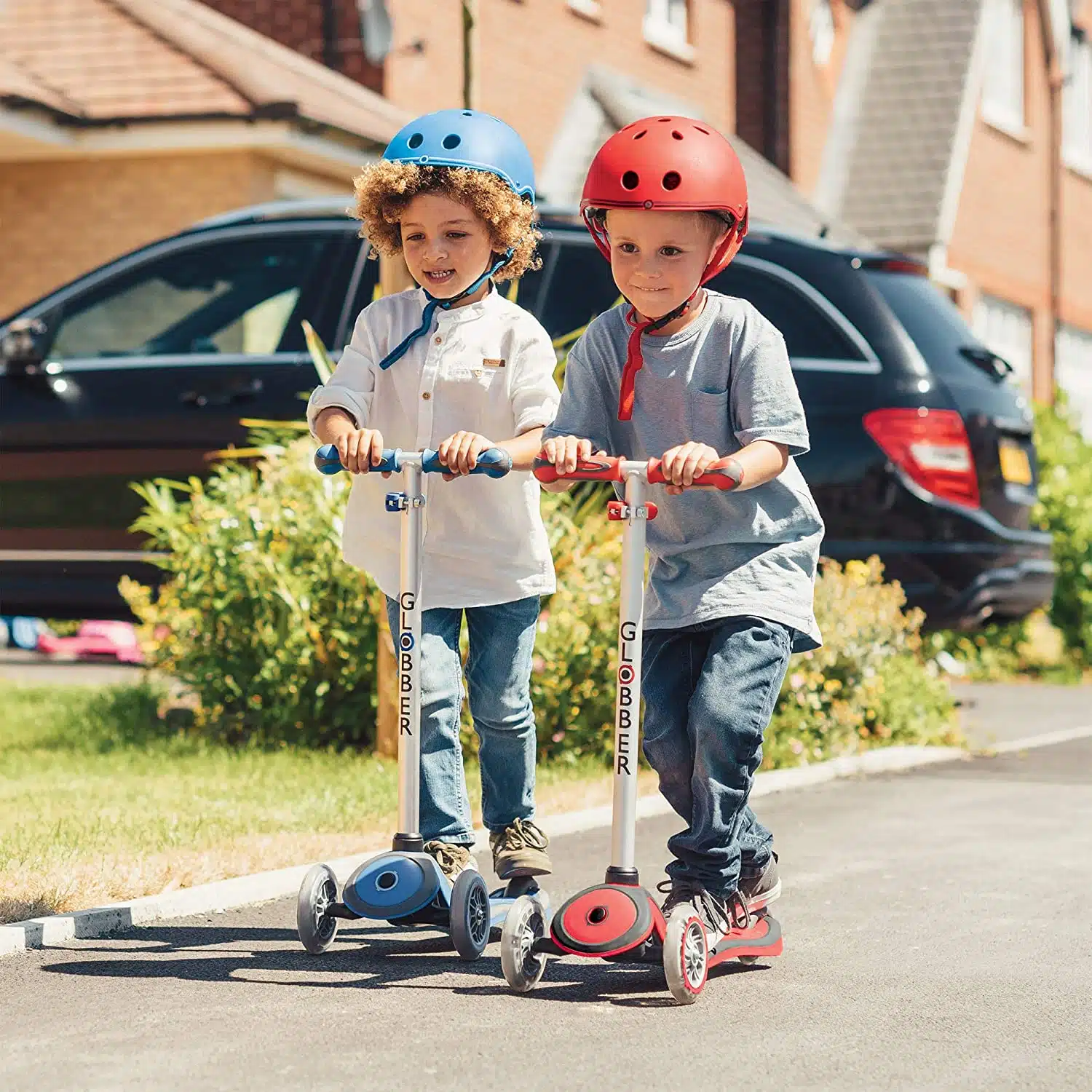 From 3 years old
Light, practical and solid, this scooter is already the favorite of many parents. It is easy to handle and to carry: just remove the fork and put it in your backpack! Efficient for small trips in town, the 3 wheels offer a stability that allows children to be less afraid. Moreover, as the base is made of plastic, it will prevent children from slipping while riding on it.
To be found on sale just here