Being a parent in Paris is a real challenge, because the pace of life is frantic. And it's normal to be overwhelmed and to think about asking for help. When it comes to childcare, you want the best. Kidlee tells you everything to find a baby sitter and have the best babysitting in Paris.
3 questions to answer before going fishing for baby sitters
For when?
Do you need occasional or regular childcare? To look after the children every day from the time they leave school until you return or only on weekends? Will this person spend the night? For example, if she spends the night, it is useful to know the difference between the hours of responsible presence and the hours of work in order to discuss the rate.
What type of childcare?
Do you want to hire a baby sitter, an assmat or a nanny at home? Before jumping into the wonderful world of childcare, you need to learn about the definition of each profile to make a choice that meets your criteria and the needs of your children. So, if you want to know the difference between a childminder, a baby sitter, an au pair or a parental assistant, go to here.
What is the rate?
Paris is ranked first city when it comes to baby sitters' pay. And yes, baby sitting in Paris is the most expensive. To set the right price, several parameters must be taken into account. For example, the age of the girl and her experience, the number and age of the children as well as the additional expenses. Don't forget that all parents have the possibility to benefit from certain financial aid.
Babysitting in Paris : where to find the best nanny ?
Classified ads
In general, the student who wants to get your first student job will spend at least once a day on sites like Leboncoin and Jobaviz or even the Student. Baby sitting is one of the most accessible student jobs, so you're sure to find someone!
Babysitting in Paris : websites to connect parents and nannies
At first glance, you can say that it is a meetic except that instead of finding your soul mate, you are trying to find the best match for babysitting at home. That is to say, it is a platform whose sole purpose is to put the employer in contact with the future employee.
Specialized agencies
In this case, the way of doing it is specific to each agency. However, as a general rule, the agency recruits baby sitters according to a specific scheme and then puts the parents in contact with them.
Babysitting Paris: 5 reasons to choose Kidlee to find the perfect match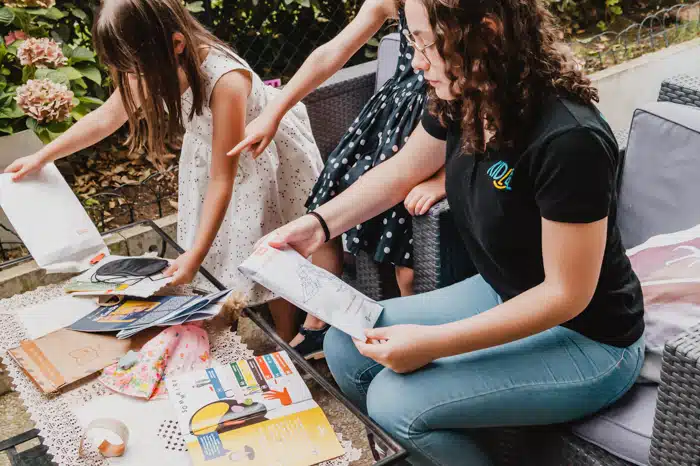 More than baby sitting, we offer you smart-sitting
For us, the word "smart" is a motto! We offer more than just childcare.
Whether you need to combine childcare with learning a new language or baby sitting with a theater workshop, we are here to help.
Bilingual, sporty, artistic or specialized in homework help, our babysitters are also trained in the best practices of childcare. This allows us to offer a wide range of profiles that correspond to the needs of the parents.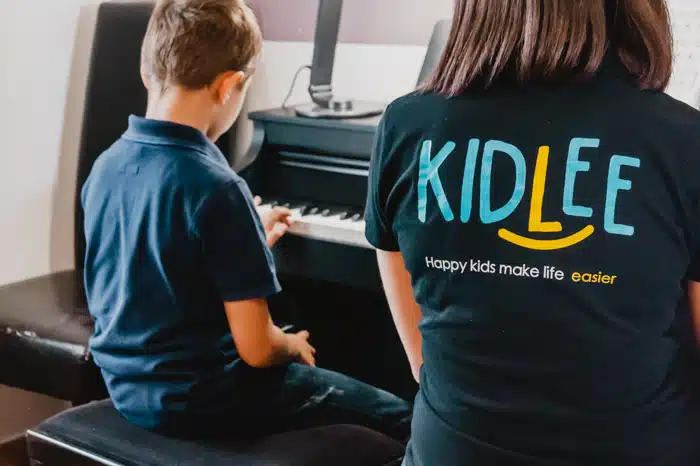 Verified and qualified profiles
No time, no energy to lose! We take over. Thanks to a selection of the candidates according to their profiles and their motivations, we ensure you the perfect match. So it will be easier for you to be serene and confident! And it feels good to let go for a moment!
A service well established in Paris and Ile de France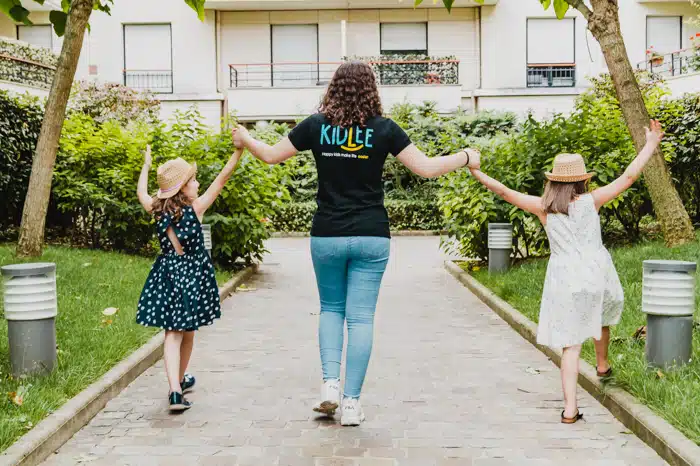 Specialized in childcare for children over 3 years old in Paris and Ile de France, Kidlee has been working for 2 years to offer a flexible and non-binding service to facilitate the life of parents and baby sitters.
Babysitting in Paris with 0 administrative hassles
With Kidlee, we save you all the administrative hassle, charges and financial calculations by offering a solution with fair rates for parents and babysitters alike. And all this, while taking care of the administrative support for families and our caregivers, free of charge!
To learn more about our services, please contact us just here !