With the start of the 2020 school year just days away, uncertainty still looms for parents and teachers. Even if the Minister Jean-Marie Blanquer wants to reassure, it remains difficult to provide fixed organizational elements, even the week before the start of the school year. We propose you to take stock and to discover also some initiatives of which I collected the testimony.
Back-to-School 2020 Health Protocol
Key points for preventive measures in schools
First, the general framework of the health protocol published in July still applies at the beginning of the school year:
barrier gestures,
hand washing,
class breakdown,
Wearing a mask is compulsory for all adults, even kindergarten teachers, and for children over 11 years of age (middle and high schools).
During his speech on August 26, J.-M. Blanquer provided details about the health protocol.
If a student or staff member has the symptoms, there is an immediate test and if it is positive, the procedure, which is the responsibility of the ARS, is triggered. This can lead to the closure of a class, a school or several schools within 48 hours.
Jean-Marie Blanquer, Minister of National Education, speech on 26/08/20
However, for the time being, no announcement has been made indicating a delayed start to the school year or a preventive closure in the vicinity of a cluster or in areas of active virus circulation. The Minister of National Education and the Prime Minister have made a point of recalling the compulsory nature of education and the imperative to welcome all students from kindergarten to high school. The respect of the sanitary protocol should make it possible to keep the schools open. Despite the rumors that announced an all-digital start to the school year, the authorities have favored face-to-face learning. They are counting on the vigilance and responsibility of parents and teachers to ensure that hygiene measures are respected.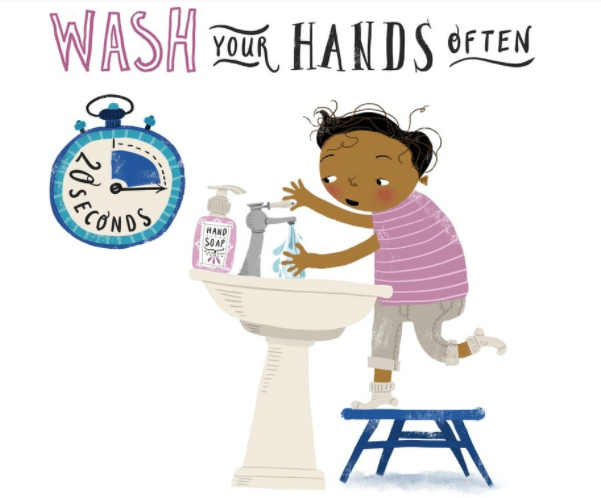 The abandonment of physical distancing in schools
For the time being, school will start on September 1st. In fact, in order to accommodate all students in the midst of a health crisis, the Ministry had to lighten the health protocol in effect at the end of the lockdown. Thus, physical distancing is no longer mandatory when it is not possible. This measure is of particular concern to parents. How can we justify the abandonment of safety distances when we still see the markings on the ground in front of schools and stores?
However, without this flexibility, the school would not be able to bring in all students starting September 1. Yet, Minister Blanquer reiterated that students need "more education" in this "unprecedented" back-to-school season. Indeed, experts have pointed to the negative effects of unschooling on some students. The priority of this new school year is to get all students back to school.
Moreover, the authorities do not rule out the possibility of "local adaptations of the protocol according to the appreciation of the prefects, rectors and directors of the ARS (including limiting the mixing of students by level)." (video from JM Blanquer addressed to teaching staff in August). But if it is easy to maintain closed groups in elementary school, it is less true in middle school and high school with languages and different options... However, "in red zones, a measure could be to limit mixing" (speech of 26/08/20).
Uncertainty prevails as the 2020 school year begins
With only a few days to go before teachers and students begin the school year, uncertainty prevails. Parents and teachers alike are waiting for guidelines that are slow in coming. Monday, August 31, will be decisive. During this pre-school day, the teaching teams will have to solve several pedagogical and sanitary problems. Will entry and exit times be staggered to limit crowds in front of the schools? It should be noted that the City of Paris has taken the lead in making the approaches to 80 Parisian schools pedestrian-friendly. It hopes to contribute to a better physical distance during rush hours.
On the other hand, will schools provide hygiene products and masks? And how will they ensure that barrier procedures and broader health protocol are followed?
In fact, the answers to these questions will depend on the schools and the decisions of the municipalities. Thus, the State has stated that it does not have to issue masks to students, except for the most needy. But some regions, such as Ile-de-France and Occitania, have decided to provide each student with two washable masks. On her Twitter account, Carole Delga, president of the Occitanie region, said that "it's not up to families to bear the financial burden." Similarly, the department of Seine-Saint-Denis has decided to give masks to all its middle school students. Indeed, according to Le ParisienThe budget for a family of four with two children over 11 years old is 96 euros per month for washable models and 228 euros for single-use masks. A significant burden for families.
Implementation of an educational continuity plan for the start of the 2020 school year
Preventing all eventualities to ensure that learning is maintained
In the event that more significant restrictions require physical distancing, the Ministry proposes an "educational continuity plan". Thus, several scenarios are emerging: from maintaining classes in half-groups to the total closure of schools in areas of active virus circulation. As a reminder, the Ile-de-France and Bouches-du-Rhône regions are currently experiencing a sharp increase in the number of COVID-19 positive cases.
If distance learning were to resume, the CNED (Ma classe à la maison) and Lumni would once again provide teaching content, assures J.-M. Blanquer. Of course, they would complement those prepared by teachers, without replacing them. In addition, teachers who request it will be able to benefit from a training plan to accompany them in the digital uses.
In order to anticipate a possible resumption of distance learning, the Ile-de-France region has planned to provide a computer to all students in Seconde, i.e. 100,000 students equipped. Thus, Valérie Pécresse, the president of the Ile-de-France region hopes " breaking down the digital divide" . In fact, during lockdown between 5 and 25% students dropped out. Some of them have accumulated academic difficulties and a lack of equipment. That is why the region decided to massively pursue its project to equip every high school student. At the start of the 2019 school year, 200,000 students had already benefited from a computer or tablet.
To come back to the present moment and focus on the imminent start of the school year, I suggest you discover some educational initiatives.
Local educational initiatives
Since the beginning of the summer break, teachers have been trying to plan for the return to school in September. Although most schools reopened in June, some schools were unable to accommodate all students. And even when they did, teaching was limited to a few concepts over ten days. Many teachers were already thinking about how to get back to school and the need for a refresher course. After the "learning vacations" financed by the Ministry of Education and the local authorities, the school must resume its role.
On the outskirts of Angers, a small kindergarten has already announced to families its organization for the new school year.
"This is a very small school with only two classes, one for PS and one for MS/GS. Last week, I received a message informing me that Pierre would be in the older children's class. I had put him back in June as a full time teacher and it had gone well. But some children did not come back. For those, the school proposed a soft start with the new PS. They should stay there for a few weeks, the time to get back to their level and join their MS group. It is a very good initiative, I think. The two teachers are very attentive to the needs of the students, which is reassuring.
Cécile, mother of Pierre, 4 years old
Similarly, in an elementary school in northeastern Paris, the classes have not yet been defined. The teachers decided to give themselves time to observe the students.
"We don't know exactly what they experienced during the lockdown or afterwards, during the summer. What we do know is that our students have been in great academic difficulty and for some in psychological distress. We need a few days to evaluate their needs and decide on the groups. This is important to get this year off to a good start. We really want to maximize the chances of success. The school is a place of collective life which requires adjustments to create synergies of projects and learning dynamics. It is not easy for us to start in a vacuum. But we have opted for flexibility to adapt to our students. It's our responsibility as teachers!
Carine, first grade teacher in Paris
In conclusion, this coronavirus pandemic requires a lot of patience and coolness. As parents, we would like to anticipate the needs of our children, prepare them for the unprecedented, to face all eventualities. And this is what we will do in the coming weeks by adapting to the health situation!
Now we have mastered the barrier gestures and we have explained them to our children. They are eager to go back to school, to see their friends, to resume their activities. They are motivated, enthusiastic, and also a little anxious. It is up to us to tap into their energy to accompany and encourage them.
The start of the 2020 school year is a special one, but it is still the beginning of a new school year. With its promises, its hopes, its projects, in short, everything that makes our children's hearts beat on the eve of the long awaited day. Happy back to school to all!