Reading and listening to stories may seem like an outdated concept to new generations. However, it remains essential, useful and rich in virtues. That is why, Kidlee is interested in the relationship between children and reading. Its benefits, how to make them love reading, how to make it a habit... Finally, we will propose a selection of children's books with a top 14 of books for children of all ages that give a taste for reading!
The benefits of reading for children
Reading on a regular basis allows children to develop their listening, concentration and communication skills. Reading helps children improve their writing skills and memory. And that's not all: reading also helps to reduce stress and sleep better.
Reading books also develops children's ability to analyze and interpret emotions. In addition, reading helps them to better understand others by putting themselves in the shoes of a character. And thus develop their emotional intelligence and self-confidence.
Finally, each story read by the child or even listened to, will have a plus to bring: a lesson, a resonance... That's why the choice of the book to read to the child or to offer is important!
How to make children love books?
As with everything, if you force them, they will end up hating it. On the other hand, if you lead by example, it will attract them without them realizing it! On the other hand, if the child sees you constantly on a screen, they will favor that and books won't have a chance!
When you finish an exciting book, talk about it with your children! Tell them how much you enjoyed reading it and how you were satisfied or not. The child should feel your enthusiasm and therefore want to try it.
Make special time for reading. Start this habit at a young age. Read them different stories so that they broaden their interests and discover their literary genre (comics, novels, fiction...). Continue this habit even when they are able to read on their own!
Read together or separately in a quiet, bright environment that will make anyone want to dive into a book. Suggest that your babysitter maintain this routine by reading to your little ones.
Finally, to help you make your choices in reading for children, Kidlee offers you a selection of children's books that have won over many young readers.
Top of the best books for children
Balthazar - : Baby Balthazar - Good Night Me - by Marie-Hélène Place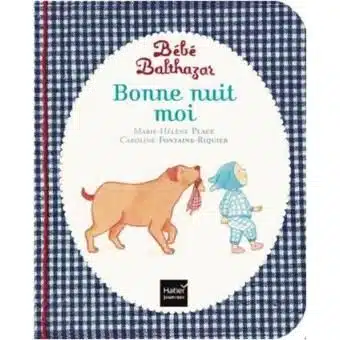 Pinterest
Number 1 best-selling book for children aged 0-3 years! This collection of first books from the Montessori pedagogy, accompanies your child from his youngest age.
The stories are as simple as they are short. First, they will get your baby used to listening to the poetry of the words through your voice. Then, he will be captivated by the touch of the book and the pictures. Around 2 to 3 years old, he will be more interested in the story's development.
Therefore, this top of the books for children, accompanies your little ones towards the arms of Morpheus and thus helps them to fall asleep peacefully. You can order your book on the website of Fnac just HERE
Discover also our article : What is the Montessori pedagogy
My little emotions of Roode Daniel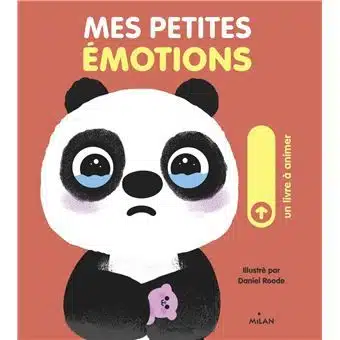 Pinterest
Adapted to the discovery of emotions from the age of 18 months, this book allows children to understand emotions in an intelligent and interactive way. And this, from their youngest age. In addition, by sliding the animations, the child has fun making the emotions appear on the faces of the characters.
Find this book just here
A day at the Camille Giordani-Caffef kindergarten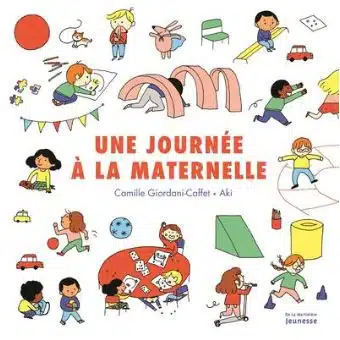 Fnac
Thirdly, discover this book which tells the story of Noah, 3 years old, who is about to enter kindergarten for the first time!
In fact, through this book, you can take advantage of it and start talking to your child about the first day of kindergarten. Ideal for children who will soon be entering the first section! Find this little book for children just Here. From 3 years old
Crocolou loves books by Ophélie Texier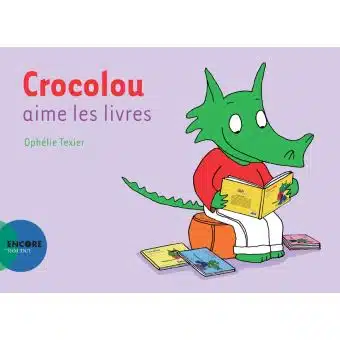 Fnac
The Crocolou series is a collection of short evening stories, quick to read and well illustrated. Crocolou is the idol of many little girls and boys.
As a result, they take a cue and are fascinated by the pretty drawings. This particular book is about Crocolou looking for a quiet place to read his book.
A good initiative that encourages children to take advantage of the quiet to enjoy reading their favorite book. From 3 years old. Find the right here
With three we are less cold Elsa Devernois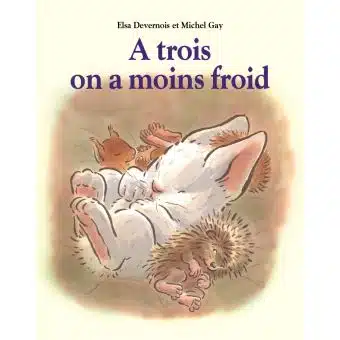 Fnac
During a cold winter, Kipic the hedgehog and Nutcracker the squirrel find themselves with a heater that no longer works. Then the angora rabbit welcomes them and puts himself between the two to avoid that Kipic pricks nutcracker badly.
Thus, the benevolence and generosity of Toffu the rabbit allowed the three to sleep well. As a result, each one finds his own way! This little book expresses the mutual aid and friendship that binds these three animals together to sleep peacefully and warmly.
Nice lesson for children from 3 years old. To find it click here
The Little Prince told to children - Book by Antoine de Saint-Exupéry, a classic of the best children's books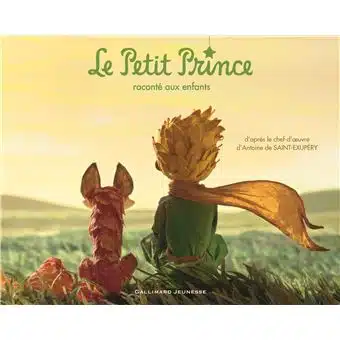 Fnac
Le Petit Prince raconté aux enfants is an adaptation of The Little Prince for the very young. This book allows children as young as 4 years old to discover the magic of this universal masterpiece. Clearly, this is a classic that has been read and reread by generations, and which has spoken to the child in all of us.
This book never ceases to move and has been read by over 400 million readers. To bring it to you here is
The book of my emotions by Stéphanie Couturier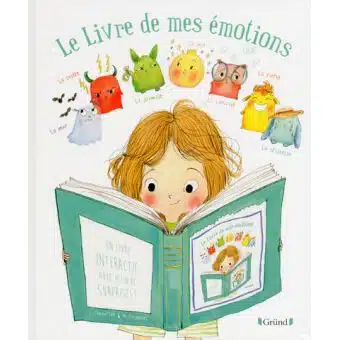 Fnac
Perfect for learning and understanding emotions. Every day, the heroine of the book goes through a mood, whether positive or negative.
Children can identify which emotion is being expressed in her facial expressions. They will be able to put a word to his different expressions and what they mean.
The book even contains tips on how to gradually manage negative emotions and appreciate positive ones. Ideal for children from 3 to 5 years old. Find your book of emotions just here
The license to be a child by Martin Page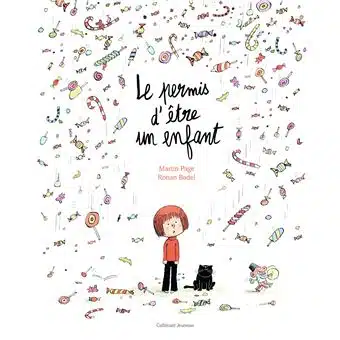 Fnac
The little Asor is summoned by the child's commission to take exams. These exams will allow him to keep his license to be a child.
This book shows that there are different ways to be a child, and this through very poetic and funny texts. It helps boost the self-confidence of children who feel different. For children from 4 to 7 years, find this book just here.
In this sense, discover also our article : Child self-confidence: how to help the child to have self-confidence?
And the rabbit listened to me by Cori Doerrfeld, one of the best books for children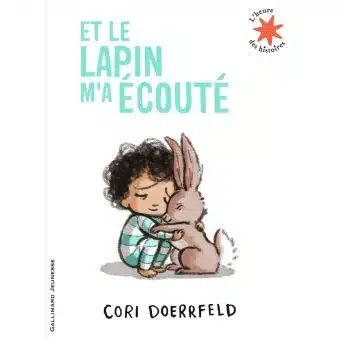 Fnac
Rich in emotions, this book has marked many children and even parents! From the easy and tender reading accompanied by a beautiful moral full of benevolence.
This book is perfectly suited for children from 3 to 6 years old. It is also a perfect educational tool. It highlights the value of listening empathetically, without judgment, in silence. Just find it here
Comme son ombre Book by Laurent Cirelli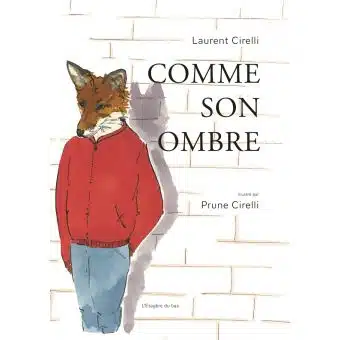 Fnac
Isaac, 10 years old, has a special encounter. In fact, at the age when children begin to want to differentiate themselves, Isaac meets a character different from the others. He chooses to sell his shadow to this stranger for money, thinking he is making a good deal. But this turns against him because little by little he notices that he becomes transparent!
This mix of philosophy and fantasy is an excellent text that deals with greed and appearance! It also teaches about not trusting strangers. Perfect for ages 7-10. Find the here
Sherlock, Lupin and I - Volume 1: The Mystery of the Lady in Black by Irene Adler. A top of the books for children who love adventure!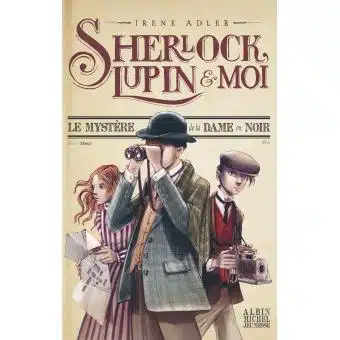 Fnac
This book is ideal to surf on the Arsène Lupin trend (thanks Omar Sy !). With the two heroes of the plot Sherlock Holmes and Arsène Lupin, no mystery can resist! Therefore, it is the favorite of many young boys and girls. This series of books immerses readers in the story and keeps the plot going!
The child who reads puts himself in the shoes of the character between these two heroes, what could be more captivating? Escape of the mind is guaranteed! Excellent book for children aged 10 and over! Find the volume 1 here
Harry Potter - Volume 1: Harry Potter at Philosopher's Stone by J.K. Rowling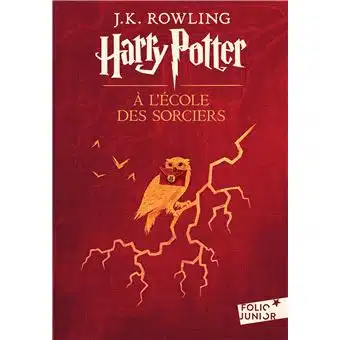 Fnac
A must-have saga and top of the line children's book. This nugget will allow children to escape at any time. Blending magic, humor, adventure and love, all in a great wizarding school, this book is a hit with every reader!
So, if you haven't already, it's obviously time to introduce this timeless and exciting saga to your children from the age of 9. Find the Harry Potter saga just here !
The Child, the Mole, the Fox and the Horse by Charlie Mackesy. A top of books for little and big kids!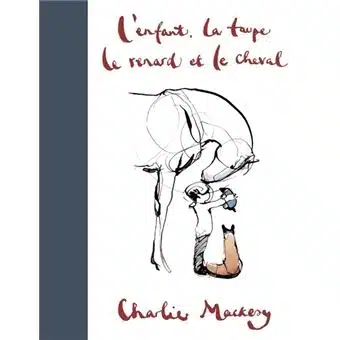 Fnac
A beautiful book that has won over young and old alike! Based on the story of these four friends who learn to love each other and discover the world together, this book also brings a nice bit of wisdom to the youngest.
Indeed, through this text full of kindness and poetry, this book teaches respect, friendship and diversity... In short, it is a masterpiece appreciated by all! It is undeniable that this book is also relevant for all ages and offers a rich exchange within the family. That's why it's essential to have it in your little library. Find this book here
Diary of a Wimp - Volume 1 : Diary of a Wimp - Greg Heffley's logbook by Jeff Kinney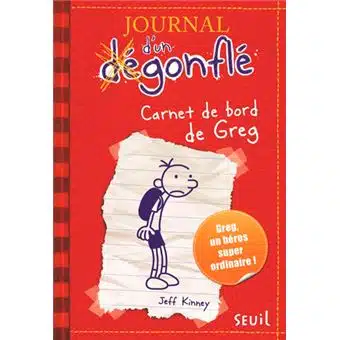 Fnac
This very comical comic book novel is ideal for pre-teens. It is the diary of Greg who is 11/12 years old! A young boy who tells his misadventures as a pre-teen.
This book accompanies the child in his fears, as it comforts and allows him to gain tolerance and empathy. This series of books is also considered a good springboard to push him towards books. From 9 years old, find the link here !