Let's imagine that we are announced another confinement with the children at home this time (Humor, but, you and me know that we are lawiiin to be safe from a RE-re-re-confinement)! In this eventuality, there are 2 ways to deal with such news: hide in a cave that the kids are not likely to find. Or, prepare a list of activities to do, including games to play when you are bored, to keep your little ones busy while you have fun as a family.
At KidleeIf you're not sure what to do, we suggest you go with the second option. Even if the idea of hiding for 2 or 3 weeks is very tempting, there is a risk that they will find you after the first ten minutes. Therefore, you might as well play it safe. And we've prepared a few ideas for games so that no one gets bored at home.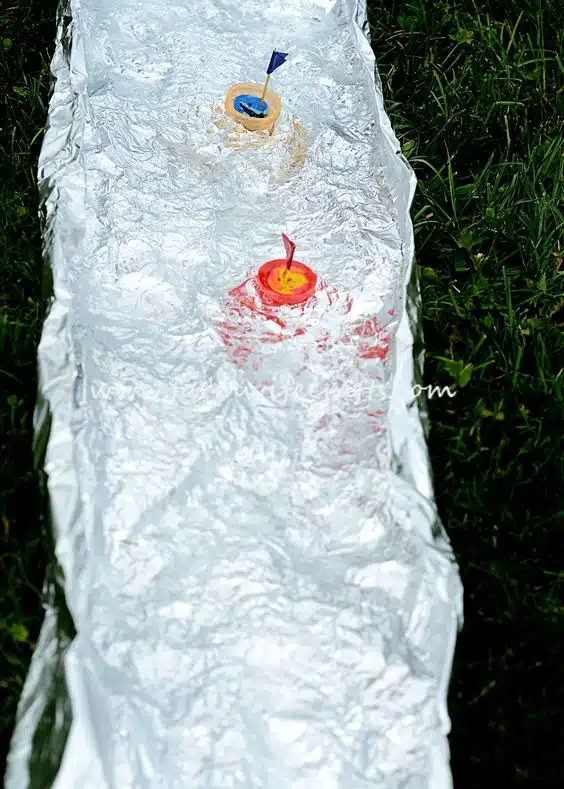 Games when you're bored: 2 activities to amaze your audience
Race in the water
Did you know that you can create a fake river with nothing? All you need is some aluminum foil and water.
First, you need to cut the aluminum to the length you want your river to be. Once this is done, you have to fold the edges on both sides so that the water doesn't sink once poured. Now that everything is ready, all that's left to do is put little floating figures in the river and blow on them to win the race. As an alternative to floating objects, you can simply use a cork.
A game of tennis in the living room
Don't worry, this idea won't ruin your living room. For this, you will need two plastic plates, two sticks and an inflatable balloon. You'll want to start by gluing each stick to the back of the plate to get the rackets. On the other hand, the ball will act as a ball. So here you go, may the best man win!
All together!
Keeping the little ones busy is great! But having a good time all together as a family, young and old, is even better.
Games when you're bored: board games
With a game of board game, it is a whole atmosphere that is created. A game of Monopoly here, a game of Uno there or a game of Twister. There are so many choices that you can get lost. The best thing to do is to choose games related to your interests.
Games when you're bored: a karaoke session
If you can't go out to party, you can come home to party!
Just launch the family's favorite song on Youtube and start singing. A great moment of sharing that everyone loves and that promotes the musical awakening of the youngest of the family. Among other things, if you want another musical activity, we strongly recommend the blind test.
Create games to play in the kitchen
It may be a misconception that the kitchen is not the best place to occupy children. However, this is not the case! To keep kids busy in the kitchen, there are several activity ideas available to you.
Children can participate as junior kitchen helpers in a variety of ways. For example, he or she can help with the recipe or set the plates. As an adult, this may seem trivial or even boring, but for children it is a novelty. So, it will be a way to combine the useful with the pleasant.
Boredom Games: Handicrafts
Origami
Don't panic! At first glance, it may seem like a complicated activity, but it's far from it! All you need is a sheet of paper. The possibilities of shapes to make are endless and also very satisfying. Find our selection here.
Salt dough
Both economical and fun, salt dough is undoubtedly one of children's favorite activities. Ideal for developing their fine motor skills, it also contributes to the development of the imagination and creativity of the youngest. To get the recipe, go to here.
Hire a Kidlee babysitter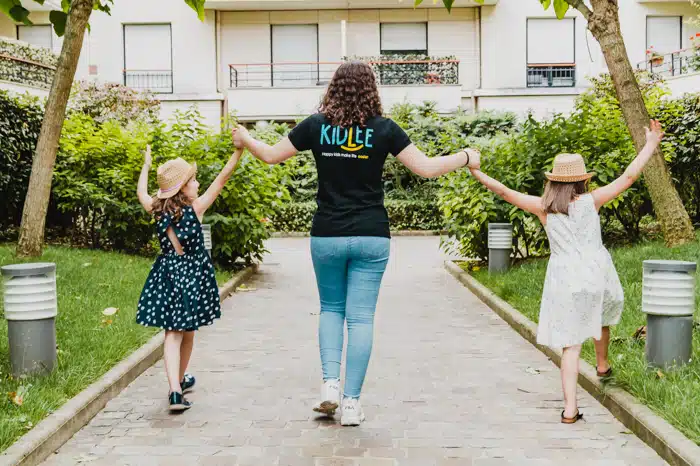 No more spending hours looking for game ideas to keep your kids busy when they're bored. So it's time to hire a nanny.
You want to know more about the babysitting Kidlee ? So don't hesitate to write or call us! Our consultants will be happy to answer your questions. Find our contact information just HERE !