It's time to make a schedule of activities to do with the kids for the week! Painting, playing a scavenger hunt, making salt dough or reading a story are all good. But we have even better things to do! Kidlee offers you 5 ideas of activities to do with children, simple to realize, that combine fun and learning.
How to choose activities to do with children to learn while having fun?
It is essential to discuss with the children to identify their interests. In order to propose games, manual activities or creative activities to their tastes. If, however, you have difficulty including an activity related to math when the child just has gaps to fill in this subject. Don't hesitate to introduce it slowly but surely. Show them how much fun math is and they will follow. The goal is to guide him into the world of discovery on his own so that the activity is truly beneficial.
Activities to do with the children: for each question, an activity in response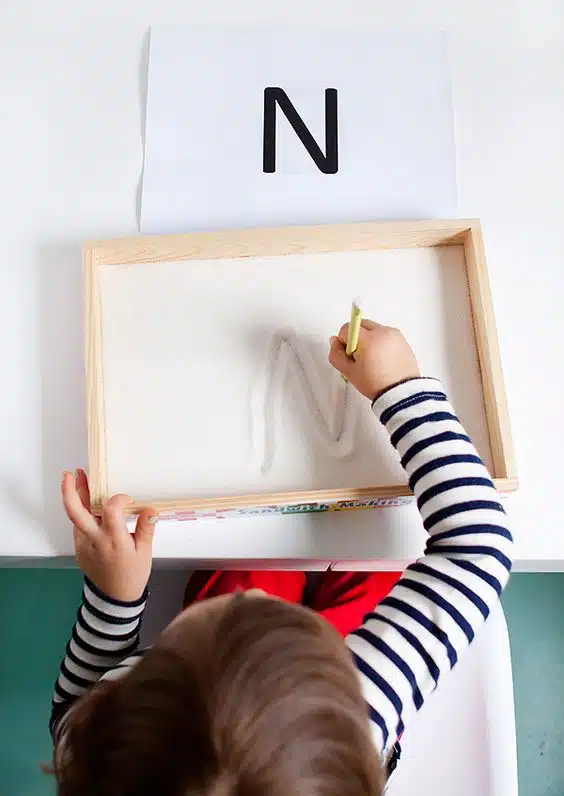 How do you familiarize children with letters?
Learning to write
It's time to get out the sensory bin ! Salt, sugar or fine sand, plus a stick and a container. This way, the child can reproduce the letters and stimulate his senses.
The fun'alphabet
When you are a child, a, b, c, d, it is not so easy to remember.
The idea is to write each letter on a clothespin. Then have your child place the clothespins in the correct order.
How to reconcile children with math?
Numbers are cooler with dominoes
With dominoes, you will finally familiarize the child with small numbers. He will be able to play and count the dots on the dominoes and then write the corresponding number.
Find the exercises proposed by head to model here.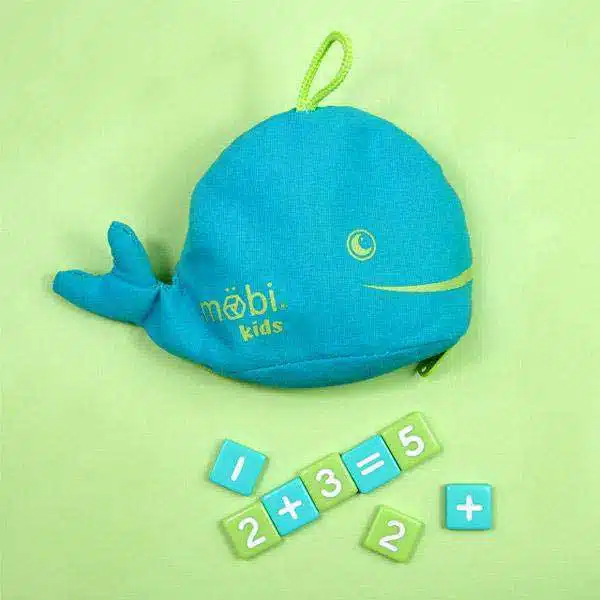 Mobi Kids - the board game dedicated to numbers
Learn to count, recognize numbers, get familiar with the first calculations... This game allows to accompany young children in the world of mathematics and calculations. There is also a version for older children (from 6 years old) called "Mobi" which allows them to play with the 4 operations.
Activities to do with children: how to stimulate the memory of children?
Elephant memory
A game that can be played by 2 people, and even by 20. The principle is simple. Forming a circle, the second participant must repeat the word of the person before him and add a word. The third person repeats the sentence of the person before him and adds a word. And so, continue the game until one of the participants is wrong.
Memory
We can't talk about memory games without talking about the Memory game! In fact, you can find it on the market as you can create your own Memory with the children. This game is perfect for developing visual memory, concentration and orientation in space. Also, the Memory game comes in many themes and multiple variations.
How to make children love science?
Activities to do with children: a laboratory-like experience
For easy-to-perform science experiments, you won't find a better magazine than Yippee, I got it ! Discover several experiments to download for free on the website of the magazine just here.
The proposed content is adapted to 5-8 year olds.
How to create a contact with nature?
We'll say it again and again. A nature lover will inevitably make an excellent ecologist. So start instilling a love for the planet and its protection from an early age. To do this, we suggest you turn your kitchen into an artificial greenhouse.
Germinating seeds
First, let's start by choosing the easiest seeds to grow: lentil, radish, squash, bean, or tomato seed. Once the seed is chosen, it is left in water overnight. Then, we take a glass or an egg shell and we put some earth or absorbent cotton in it. Finally, the seed is placed. Three days later, the child will discover the miracle of nature! So that the seed in question gives pretty small green shoots.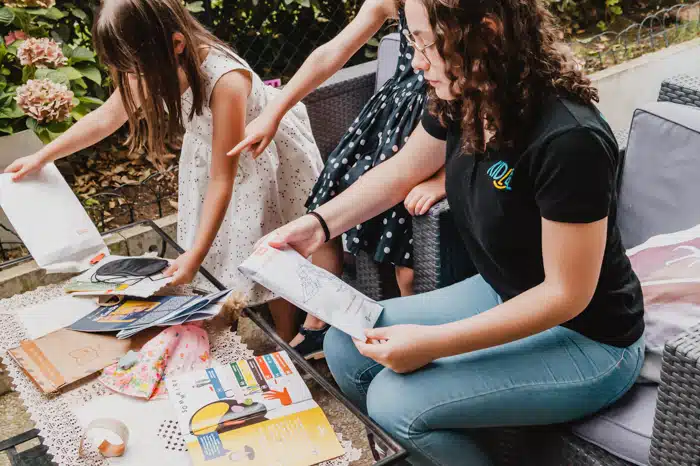 At Kidlee, we believe that it is important for children to be happy during their daycare hours. That's why we support our great babysitters through various workshops, trainings and playful contents. So that they can offer the best support to their turn.
In other words, sign up with Kidlee (if you haven't already) and you'll have no shortage of resources to keep the kids busy while you babysit. To discover our world, just click here !
You are a parent and you want to know more about babysitting Kidlee? So, don't hesitate to write or call us!
Our consultants will be happy to answer your questions. Find our contact information just HERE !