Nowadays, sending Christmas greetings is certainly easier thanks to the wide range of cards in various digital formats available on the internet. However, it is necessary to preserve and pass on the beauty of paper greeting cards to future generations by introducing them to children at an early age.
Christmas is coming soon, so take this opportunity to do fun and creative DIY workshops with the kids to teach them how to make their own Christmas cards.
The team KidleeIn order to offer you these original DIY ideas that don't cost much, we have conducted a blogging survey:
At the end of the phone!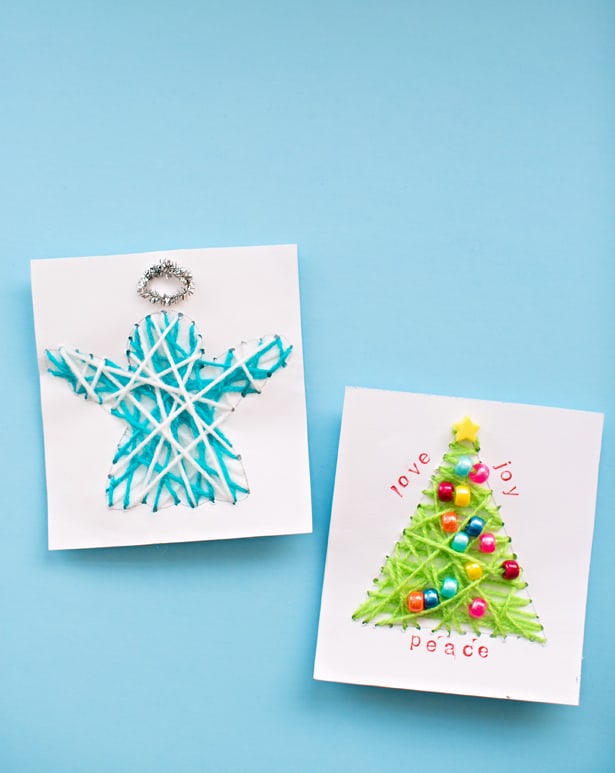 You have balls of wool and you don't know what to do with them? So set up an embroidery 2.0 workshop with the kids and help them make these adorable retro greeting cards that will surprise many! Tuto at : hellowonderful
Say cheese ! Or not ...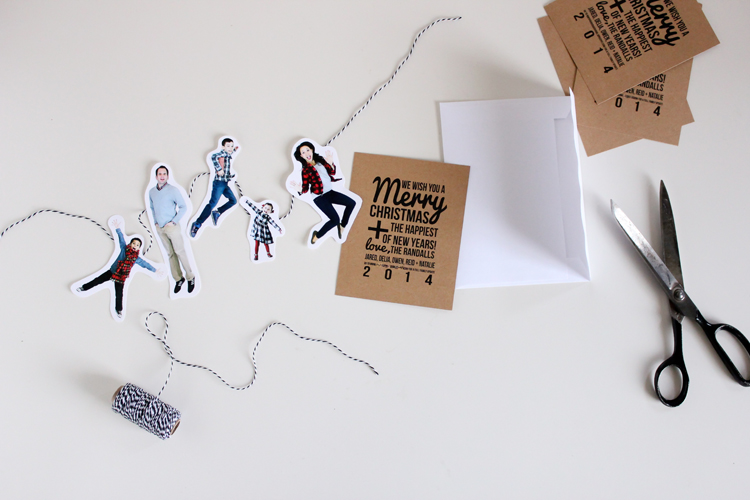 A fun DIY idea to realize! Have a blast improvising a family shoot while imagining an original scenography to make these absolutely memorable greeting cards! Tuto at : deliacreates
Let's get the reindeer out!
Aren't these reindeer so cute with their naive and funny faces? They are very easy to make because all you need is paper of different colors and let your children's imagination run free! Tuto at : easypeasyandfun
Greeting cards : To your brushes ! 
Introduce your budding Picassos to the fascinating art of watercolor. Accompany them in the creation of these magnificent greeting cards. Your children will be amazed by the magic of water and paint! Tuto at : thepostmansknock
greeting cards : My beautiful tree king of the forests ...
An ultra simple idea for the youngest! Indeed, you just have to provide them with colored paper, appropriate ornaments such as pompoms, stickers, rhinestones or beads to imagine and realize a forest of trees of the most artistic! Tuto at : onelittleproject
You have to have a lot of energy!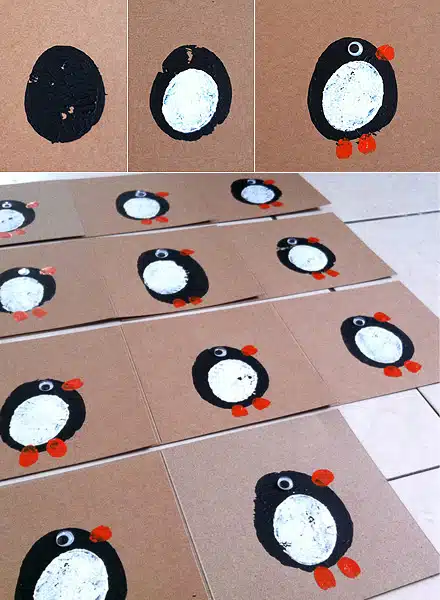 Using a potato to make a kraft is unusual, isn't it? And yet, choosing a few of them of different sizes and cutting them in half will allow you to illustrate a family of adorable penguins! Tuto at : mollymoocrafts
This way, you have plenty of ideas for Christmas! Now you have to think about the new year. Discover our article :
DIY: 10 Christmas and New Year's greeting card ideas