Ah February, the month of love and sentimental declarations! On this magical and eventful occasion, young and old alike are eagerly searching for the perfect gift that will touch the heart of their loved one! So if you're wondering how to enjoy Valentine's Day with your little ones. And above all, how to play Cupid with them and their lovers. You should know that Kidlee has conducted its little survey to offer you DIY Valentine's Day ideas for children. And so enjoy an unforgettable Valentine's Day with your family. Babysitters can also use these activities to prepare a surprise for parents!
Love cookies !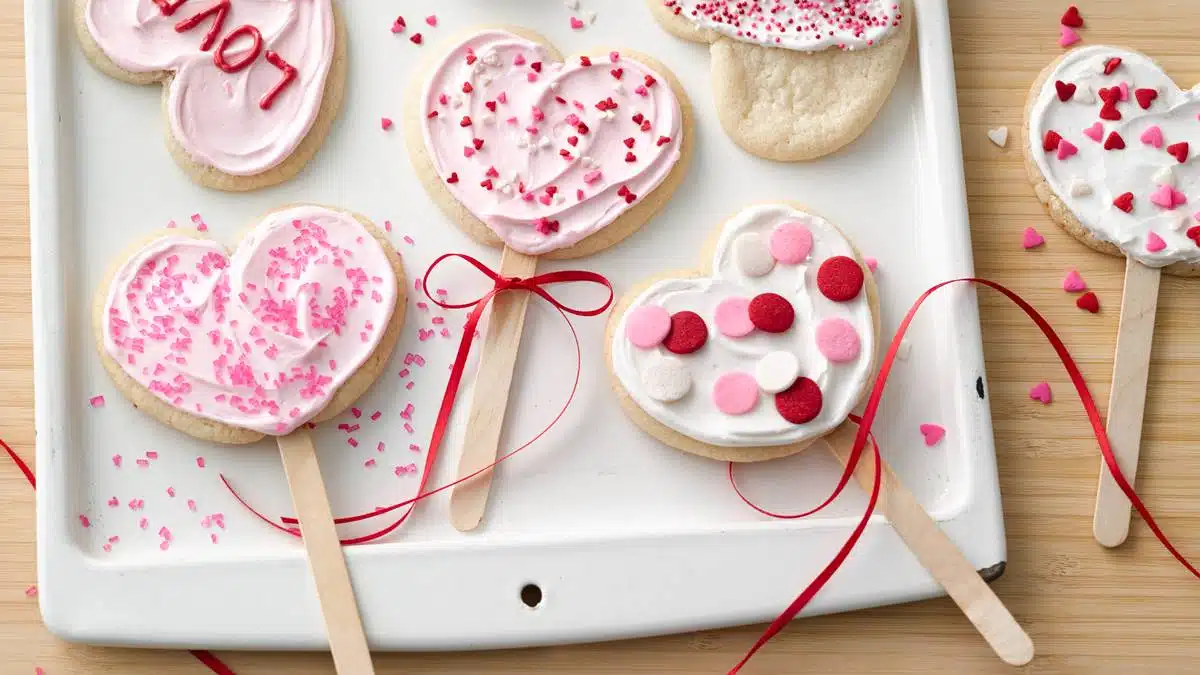 These adorable heart-shaped cookies are sure to be a hit! Especially as a gift to make someone happy.
These are very simple to prepare with only three steps to follow: Prepare the dough, bake it, and finally add the delicious icing. It will then be a pleasure to involve your little ones. Especially for the decoration.
A cooking workshop is always a good idea, it allows to spend a pleasant moment. But it also allows the child to develop his autonomy, his fine motor skills and his creativity. These cookies, will certainly delight your taste buds while you enjoy a nice moment of sharing in family!
Recipe is at : lifemadedelicious
A DIY for a sentimental dream catcher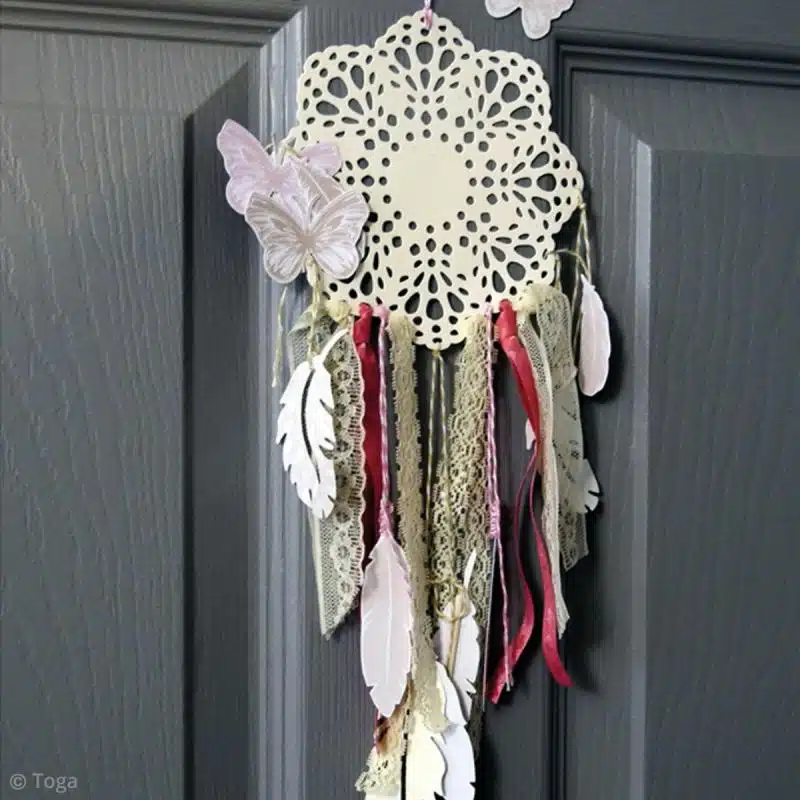 What could be more thoughtful than wanting to protect your loved one from bad dreams? This dream catcher doily found at CreaveaIt is very easy to make. To make this great Valentine's Day DIY for kids, you will only need ivory paper, scissors, lace ribbons of different colors, some stickers. And it's done! This gift will sublimate the decoration of the lucky one who will be protected and will feel loved. It's also a great gift to give to your babysitter! Tuto at :  creavea
DIY Valentine's Day for kids: The Unicorne box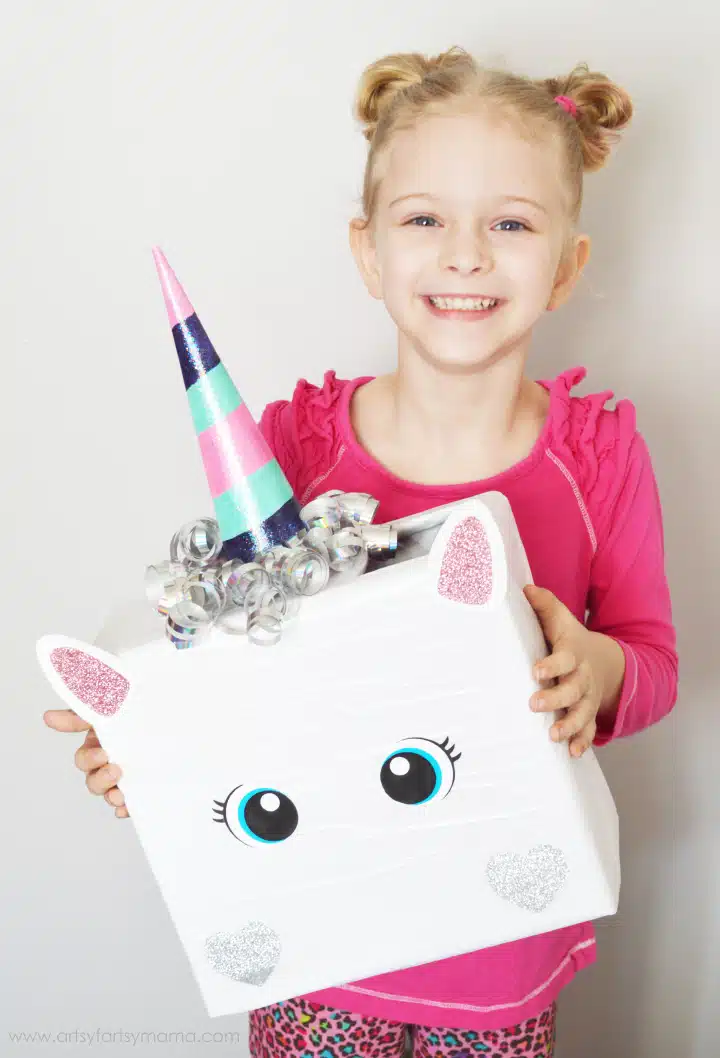 Nothing could be more enchanting than an idea unicorn made by the magical hands of your little cream puffs! In addition to its magical side, this gift idea is super easy to make for February 14th. To create it, all you need is your old cardboard boxes or boxes to recycle! Then add a good dose of imagination, glitter and colors for a unique box! The unicorn is the fairy animal that makes everyone agree! Moreover, this box will be ideal to hide the valentines day cards of your children. Tuto in details at : artsyfartsymama
DIY Valentine's Day for kids: Heart necklace!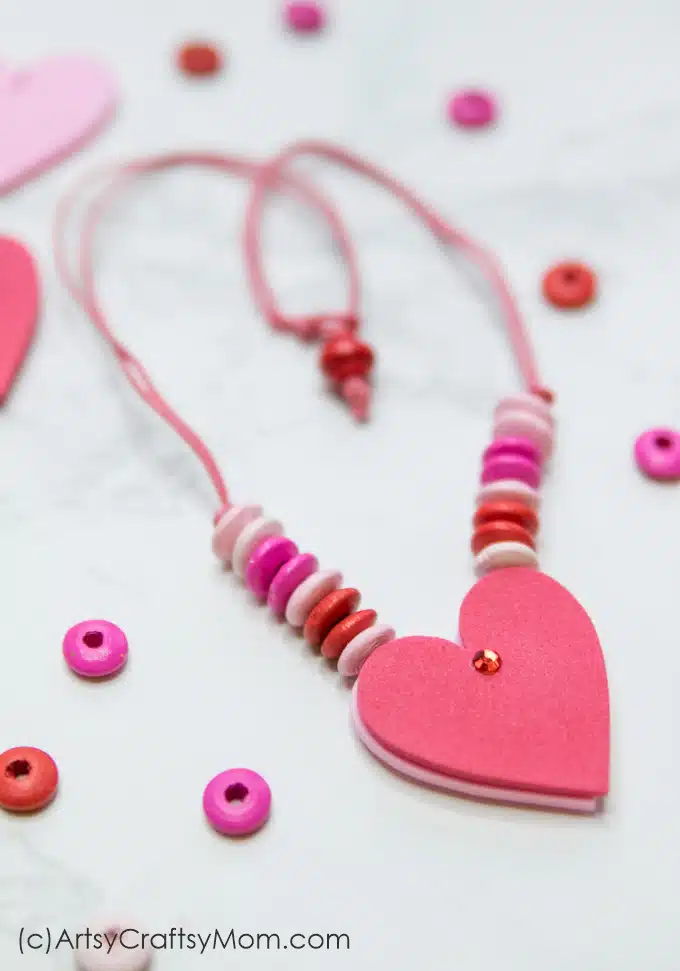 A small symbolic jewel, a souvenir to keep for a lifetime, what a great gift! What's more, with two times nothing! Beads, hearts, a multitude of colors and a lot of love are enough to make this beautiful necklace. With this wonderful gift, your angels will not only be able to show you their love in all innocence! But also, they will have fun making it! Find the tuto of this little wonder at : artsycraftsymom
DIY Valentine's Day for kids: Bee My Valentine among the best Valentine's Day gifts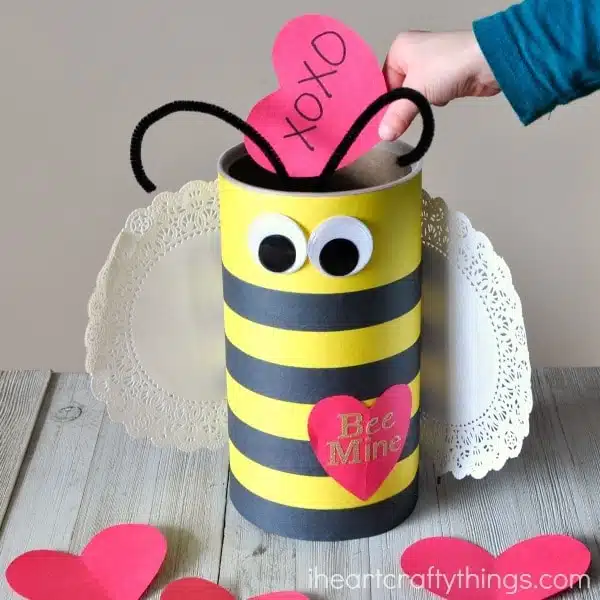 This gift made by your little ones will be a real favorite. And believe us, it will surely charm more than one with its adorableness! All you need to make this colorful little wonder is a jar or a simple cylindrical box. Then, to make this diy Valentine's Day, you will also need paper of different colors for pretty messages of love. Mini cake toppers. Scissors and glue! You can also add glitter and other fun ornaments according to your children's tastes.
Details of the tuto at : iheartcraftythings