Experienced Kidlee entertainers
to take care of all the children !
Be carefree at your ceremony but also, during the meals and until bedtime of the children
Full of energy and confidence group games for all ages, adapted to your wedding (indoor, outdoor, etc.)
Full of energy and confidence entertainers,who will ensure the physical safety of the youngest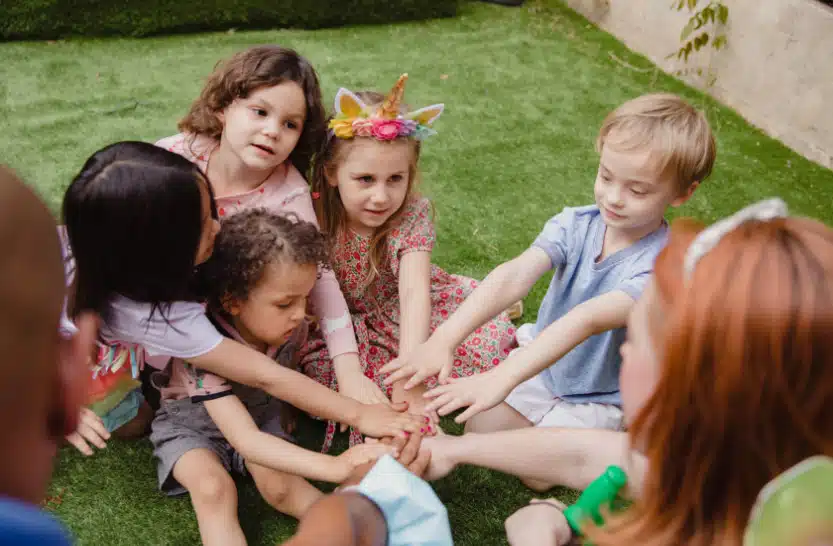 Wedding sitter Kidlee
for an unforgettable wedding
Our entertainers are all BAFA holders and are trained in playful custody by Kidlee.. They will delight the children but also the parents !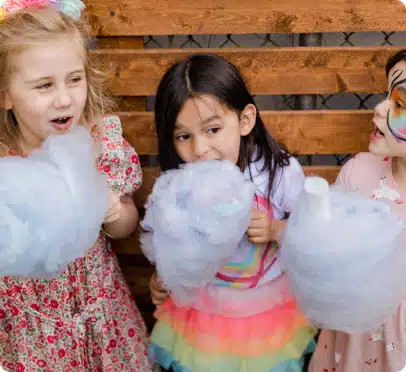 Fun activities for all ages
Outdoors : treasure hunt, group challenges, mini-games, balloons.
Rhythm games : songs, dance games, musical games, instruments.
Artist workshops : drawings, crafts, construction and creative games.
Quiet time : Nursery rhymes, storytelling, imagination games.
A tailor-made activity for your wedding !
The children prepare a little surprise for the bride and groom ! According to your desires and the theme of your wedding, our entertainers organize a tailor-made activity that will leave you a beautiful souvenir.
It can be an artistic creation, a gift for the guests, a theatrical activity... We save the surprise for the big day !
Tell us about your need
receive your rates within the day !
Tell us about your need
receive your rates within the day !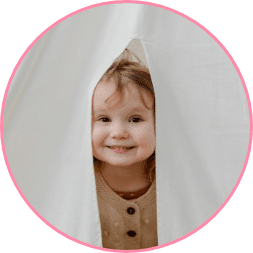 You don't have to do anything !
 Your Wedding sitter brings all the equipment and and takes care of the setting up.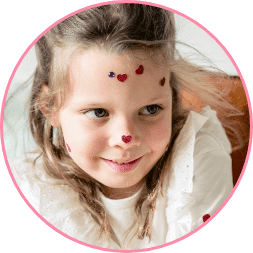 The kids love it !
Make-up, balloons, songs, our entertainers have more than one trick up their sleeves to keep young people busy !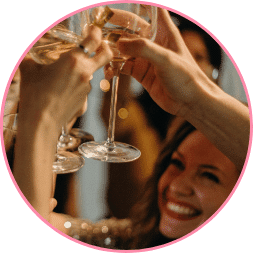 Parents benefit !
Adults can really enjoy your beautiful wedding with a light mind.
How many wedding sitters do I need
for my wedding?

+100 Wedding Sitter
trained in play custody and available for your wedding
500+ families
already trust us for the custody of their child
+4 years
of experience in the childcare environment in Ile-de-France