As childcare experts, we know at Kidlee how important it is to offer fun and educational games to children. Today we would like to highlight coloring, an activity with many virtues (sometimes unsuspected) that is easy and quick to set up!
A low-cost activity
First of all, it's worth remembering that coloring is an inexpensive activity. As far as materials are concerned, a few felt pens or colored pencils are usually enough to keep a child busy for hours. As for the drawing to be colored, it can be downloaded for free online on one of the many websites that offer thousands of them. Go and have a look for example at Récréakidz to discover all their coloring pages to print!
To work on the precision of the children's gestures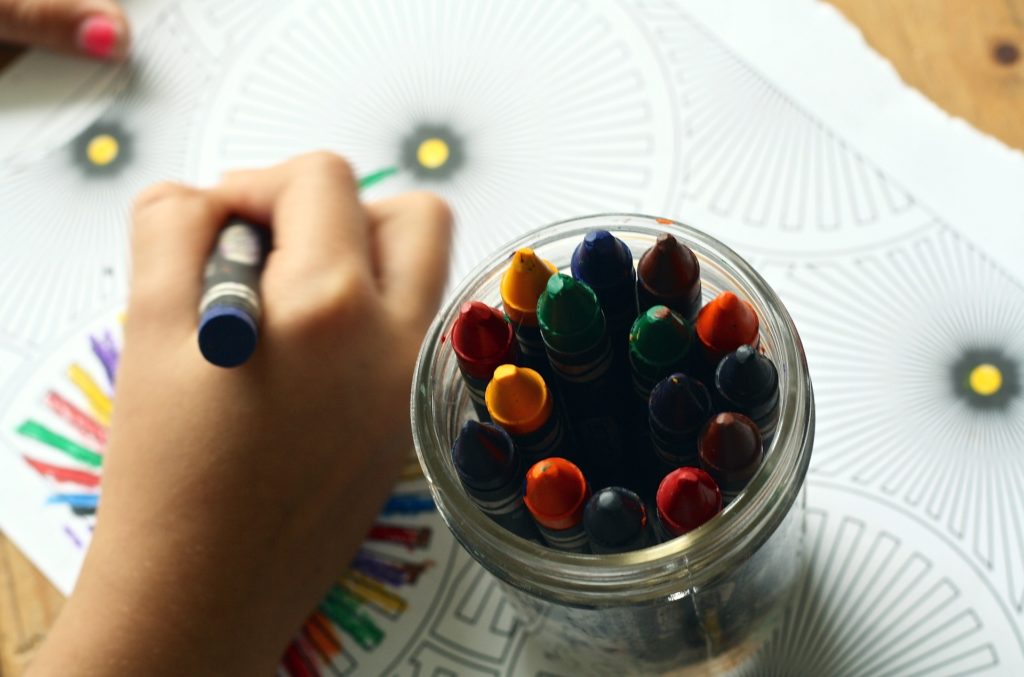 It is recognized that coloring allows children to work on their fine motor skills. To avoid going overboard by correctly filling in the different shapes of his drawing to be colored, the little one must learn to hold his pencil correctly while mastering the precision of his gestures. It is also a good exercise before learning to write the letters of the alphabet.
Boost your imagination... and creativity!
With a coloring book, children can let their imagination run wild. He chooses the colors to be used to fill in a coloring page whose result will be unique. In this sense, it is good to let the little boy or girl free in his choices, even if the final result may seem "surreal"!
Offer a calm and relaxing activity that stimulates the ability to concentrate
While screens and video games tend to stress and excite a child, a coloring session allows on the contrary to install a calm and relaxing atmosphere in the house. Relaxed, the child will be able to concentrate on completing his work of art in the best possible conditions.