How time flies! For many families, it is already time to say goodbye to the vacations and prepare for the start of the school year. To this end, we are going to address a subject of great importance. It is about school supplies. And yes, the basis of a good back to school is to buy supplies in advance and at a low price. Moreover, if you have already prepared the list of school supplies, here are without further ado the good deals of school supplies not too expensive not to miss for this school year.
Favour supermarkets and hypermarkets
We open the ball of the good plans with a rather known good plan but we reserve you a trick at the end! It is certain that if you want to save money on the bill, it is towards the supermarkets and then the hypermarkets that you must go. But did you know that some supplies bought in hypermarkets are cheaper than those bought in supermarkets? If the answer is no, we will explain it to you. It is better to buy paper and non-paper supplies in a hypermarket. Then we continue the shopping list in supermarket for the sports items.
Cheap school supplies: addresses that are good for the planet
In addition to being good for the planet, they can also be good for your wallet during discount season. So if you want to say yes to healthier, sustainable and responsible supplies.

We introduce you to the French specialist of sustainable office equipment, at work, at school or at home while preserving the environment. It offers the most ecological alternative according to your needs. Carefully selected products, certified by ecolabels.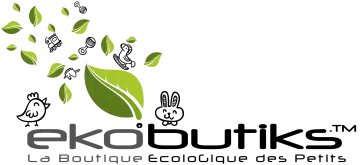 An ecological online store that offers schoolbags and pencil cases in organic cotton 100% made in France. You will also find pencils, stationery and many other objects. All registered in an environmentally friendly approach.

Suitable for daily activities, note-taking or homework, you will find everything you need to fill your schoolbag in an ecological way, with quality products, made from recycled and/or recyclable materials, from controlled sources, preferably local or French.
School supplies for cheap: don't forget the state aid!
Many families can receive a back-to-school allowance. For each child in school, from 6 to 18 years old, an allowance is granted. The latter is between 469 and 503 euros / child. However, you may be required to provide a certificate of attendance.
Hey, there's one more piece of good news for the road! There's a page specifically dedicated to back-to-school that brings together various government grants. We never say no to savings during back-to-school season, so go here.
And if not, don't you need a baby sitter for school outings?
Did you know that? Kidleeis much more than a simple babysitting website or a simple childcare agency! It is indeed a whole team specialized in early childhood. And above all, in smart-babysitting!
Also, Kidlee is always on hand to help you find the perfect match. Kidlee's babysitters offer fun and rewarding childcare to provide the best possible care. Once your registration is finalized, a Kidlee consultant will contact you in order to create a privileged link with your family and to best meet your needs as soon as possible. Then, you will discover the profiles that best correspond to your needs. You will also be able to meet them and confirm your crush! Isn't it wonderful? You want to know more about Kidlee Childcare ? Just call on one of our great consultants by clicking on HERE !