It's decided, you need to recruit a nanny! And the parent 2.0 that you are, counts on the magic of the Internet to find the rare pearl. So, the first thing you'll do is to open a Google page. Then, you type in the search bar "how to find a baby sitter?". That's when a new adventure begins. A specialized childcare site there, an ad here or a Facebook status. You might as well say that you can quickly get lost. Don't panic, Kidlee comes to your rescue. We tell you everything you need to know to find the best babysitter.
The different online ways to find a childcare provider
Childcare website : classified ads website
In general, the student who wants to get your first student job will spend at least once a day on sites like Leboncoin and Jobaviz or even the Student. Baby sitting is one of the most accessible student jobs, so you're sure to find someone!
Childcare website : website to connect parents and nannies
At first glance, you can say that it is a meetic except that instead of finding your soul mate, you are trying to find the best match for babysitting at home. That is to say, it is a platform whose sole purpose is to put the employer in contact with the future employee.
Childcare website : specialized agency website
In this case, the way of doing it is specific to each agency. However, as a general rule, the agency recruits baby sitters according to a specific scheme and then puts the parents in contact with them.
Childcare site: some precautions to take
No to non-detailed classified ads
"I'm looking for a free baby sitter every Wednesday from 10am to 5:30pm". Now that's the kind of ad you have to avoid. Otherwise you will end up with 200 or more applications. And because time is short, that's not necessarily a good thing. To avoid this little hassle, try to make your ad as detailed as possible. This way, you will be sure to get only applications that correspond to your expectations.
On this subject, discover our article :
Babysitting ad : how to write your childcare ad ?
Beware of fake childcare site
Scams are more and more numerous on the net. Moreover, for some time now, fake childcare ad sites have been appearing at great speed. Therefore, it is important to be vigilant and be sure to post your ad in the right place.
Lack of filters
Don't forget that on some sites, there is no verification of identity. Therefore, you could very well receive an application from a false account or an application with a falsified resume. This is why, once again, you must remain vigilant.
Why choose Kidlee to find your trusted nanny?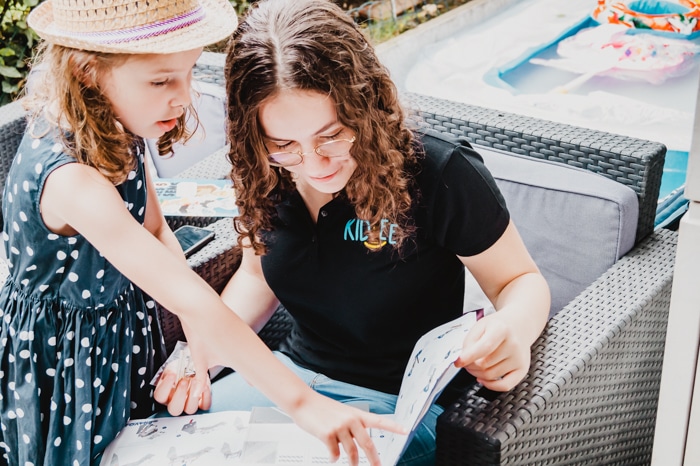 You need to hire a qualified person, to be sure not to have bad surprises later on. Thanks to the selection of the candidates according to their profile and their motivation, it will be easier for you to be serene and confident! And it feels good to let go for a moment!
Dear parents, we understand you. That's why our mission for the past two years has been to take over.
No need to spend hours looking for the perfect candidate and going through numerous interviews to be sure of their honesty: our team takes care of it! Even better, the search and administrative support are offered. You want to know more about the babysitting Kidlee ? Don't hesitate to write or call us! Our consultants will be happy to answer your questions. Find our contact information just HERE !